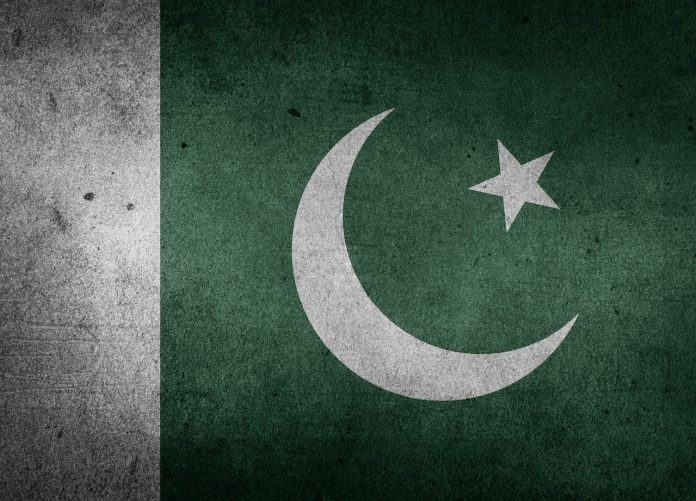 The export manager of a factory in Sialkot in Pakistan's Punjab province was killed by a mob on 3 December after he was accused of desecrating posters bearing the name of Prophet Muhammad.
Pakistani news outlet Dawn reports that Priyantha Diyawadana, a Sri Lankan national who CSW sources have reported was also a Hindu, was attacked by "hundreds of men and young boys" on the Wazirabad Road in Sialkot, who tortured the man to death before proceeding to burn his body.
According to a tweet from researcher and journalist Rabia Mehmood, Mr Diyawadana was reportedly killed after his colleagues at the Rajco Industry factory where he worked witnessed him tear off a piece of a poster which read "Labbaik Ya Hussain" (an expression meaning "I am here, O Hussain!" and commonly associated with Shi'a Islam).
The men reportedly decided to kill Mr Diyawadana on the spot, and have since quoted calls from the Tehreek-e-Labaik (TLP) extremist group who urge the murder of anyone accused of blasphemy. Last month, the government of Pakistan reportedly opened up a dialogue with the TLP, in what CSW sources view as a granting of space to violent and extremist narratives.
In the aftermath of the killing, Pakistan's Special Representative for Religious Affairs and Interfaith Harmony Hafiz Tahir Mehmood Ashrafi condemned the lynching, claiming it "defaced Islam", while Prime Minister Imran Khan described it as "a day of shame for Pakistan."
Fifty people have been arrested for the crime so far, and officials are reportedly working on identifying more culprits using CCTV footage.
Numerous prominent figures in Pakistan have condemned the killing on social media, including Human Rights Minister Shireen Mazari, Punjab Chief Minister Usman Buzdar, and journalists Yusra Askari and Mahnoor Sheikh.
Pakistan's blasphemy laws criminalise anyone who insults Islam, including by outraging religious feeling (Section 295(A)), defiling the Qur'an (295(B)), and defiling the name of the Prophet Mohammed (295(C)), which carries the death penalty or life imprisonment. The laws are open to misuse, and often used as a weapon of revenge against both Muslims and non-Muslims to settle personal scores or to resolve disputes over money, property or business. Blasphemy accusations can also have an impact beyond that on the accused, and often trigger mass violence against minority communities.
CSW's Founder President Mervyn Thomas said: "CSW extends our deepest condolences to the family and loved ones of Priyantha Diyawadana. Once again, Pakistan has been shaken by egregious mob violence in relation to its notorious blasphemy laws, which are wholly incompatible with the fundamental right to freedom of religion or belief and must be reviewed urgently, moving towards their full repeal in the long term. We call on the Punjab and national authorities to ensure that rule of law is upheld in the ongoing police investigation, and that those who were party to this violence are prosecuted. We also appeal for calm among religious communities in both Pakistan and Sri Lanka, ensuring that this incident of religiously-motivated intolerance does not beget further division and violence."