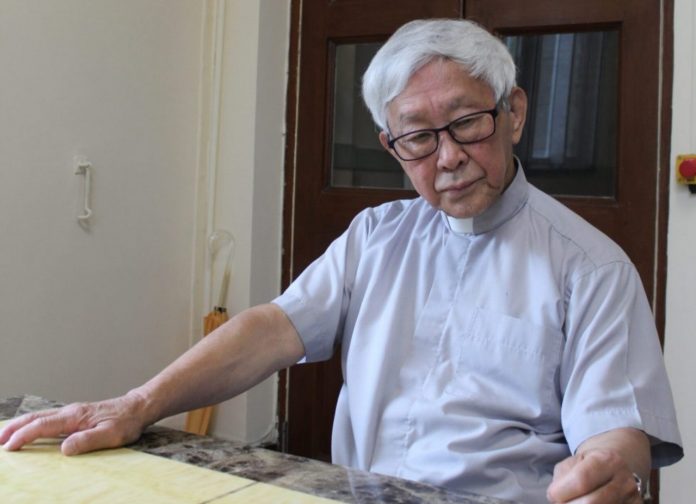 10/03/2022 Hong Kong (International Christian Concern) – Cardinal Joseph Zen, one of the highest-ranking Catholic clergy members in Asia, stood trial on Monday, September 26, for his role in running a fund to help defend people arrested in anti-government protests.  
During the trail, Hong Kong police testified against Cardinal Zen and the judge ruled that his case could move forward. His next court appearance is October 26. If convicted, he faces a fine. However, Cardinal Zen is also under investigation for "colluding with foreign forces." If he is charged with this crime, he could face a life sentence.
The cardinal was originally detained in May of this year, following the imposition of a draconian national security law in Hong Kong. ICC reported on his arrest earlier this year. The Vatican has remained reticent to comment as the story has unfolded.
A Christian cleric from Hong Kong who asked to remain anonymous told ICC, "Cardinal Zen is the first Catholic Cardinal arrested on Chinese soil in the last few decades. He reminds us of the heroic Shanghai Cardinal Kung who was arrested in 1955. We are very sorry that this happened, and we pray that God will give him grace and strength to continue his battle for religious freedom and democracy."
Cardinal Zen is known for being a staunch advocate for religious freedom and democracy. A native of Shanghai, he often calls for democracy and criticizes China for its oppression against Chinese people — especially those from the underground Catholic community.
He criticized the 2018 Sino-Vatican agreement that gave Chinese authorities greater influence on bishop appointments. And his stance against the Chinese Communist Party and support for pro-democracy activists have made him an easy target. He was called a "false prophet" and received threats last June as he prepared to hold Mass in remembrance of the victims of the Tiananmen Massacre.
"The erosion of freedom in all aspects in Hong Kong is very concerning as increasing numbers of freedom fighters are arrested and incarcerated for fabricated charges," said Gina Goh, ICC's Regional Manager for Southeast Asia. "If a 90-year-old revered cardinal could not even be spared, it indicates the legal system will continue to be abused by the HK SAR government to nab anyone in Hong Kong they find to be a threat to the city. The Vatican and the world need to speak up and stand with Cardinal Zen."