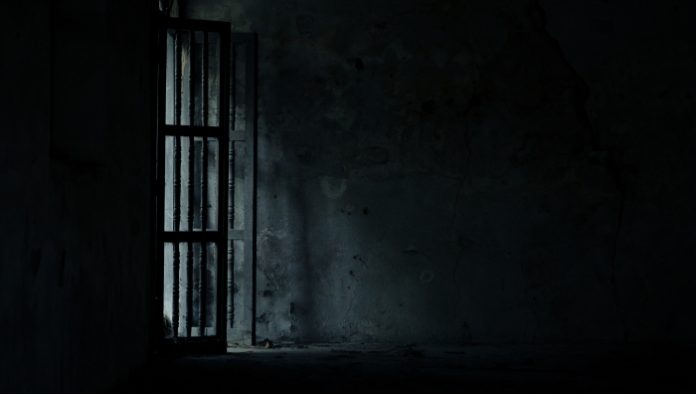 Nigeria 11/15/2021 (International Christian Concern) – Luka Binniyat, spokesperson for the Southern Kaduna Peoples Union (SOKAPU) and a Christian journalist was arrested and jailed for reporting on the persecution of Christians in Southern Kaduna, according to ICC sources on the ground who are in contact with Binniyat's family.
Binniyat has accused the Kaduna State Commissioner of Internal Security and Home Affairs, Samuel Aruwan, of ordering his arrest after he reported on the killing of 38 Christians killed by Fulani militants.
Communicating via WhatsApp, Binniyat discussed his predicament with an ICC contact. "They brought me to Barnawa Chief Magistrate Court Kaduna and clamped me in a tiny, dinghy, crammed jail with some hardened-looking criminals.
"I was smuggled here from the police detention facility in Gabasawa after four days without trial. [I was held in] dehumanizing conditions. I am yet to be taken before a judge. I fear that my life is in danger. I just managed to get this phone."
At a news conference on Sunday, Aruwan alleged that Binniyat quoted State Senator Danjuma Laah as stating that Aruwan was being used to cover up a genocide against Christians in Southern Kaduna.
"I wish to address you this afternoon on recent disturbing allegations leveled against me, amounting to defamation of character, injurious falsehood, and incitement of public disturbance," Aruwan said. "My attention was drawn to an online publication authored by one Luka Binniyat. In this publication, Mr. Binniyat quoted Senator Danjuma Laah of the Southern Kaduna Senatorial District, as stating that I am being used to cover up a genocide against Christians in Southern Kaduna.
Senator Danjuma Laah has denied making the statement attributed to him. The quote in question reads; "The Government of Kaduna State is using Samuel Aruwan, a Christian, to cause confusion to cover up the genocide going on in Christian Southern Kaduna by describing massacre as a 'clash.'"
Steven Kefas, another Kaduna-based journalist, was jailed in 2019 for comments he made about a local politician in Kajuru Local Government Area in Kaduna. He weighed in on the situation, speaking up on Binniyat's behalf and providing a brief overview of the unstable situation in Kaduna State. "Locking Luka up means shutting down a mighty voice in SOKAPU. His selflessness will be missed. A huge vacuum has been created. Who knows—that may even be the real intention of his jailers.
"Luka's jailers are in chains to—they are in prison too because their conscience are locked up. They also need freedom just like Luka and trust me their chains are heavier and their prison harsher than Luka's.
"Finally, this is another lesson to all of us. Do not ever trust a politician. Their integrity is like the wave of the sea. They only value you when they can use you but when the chips are down, you are on your own."
ICC recently published a report analyzing how state governments in Nigeria are furthering persecution. Of particular concern are the twelve central and northern states that encourage or allow the implementation of criminal Sharia law and the use of Sharia courts to enforce Islamic religious codes. Kaduna State is one of the states that uses Sharia law.
The report also highlights Kaduna's problematic Governor Nasir El-Rufai, who recently clamped down on religious expression when he resurrected the military-era Interfaith Preaching Regulatory Council to regulate preaching and pastoring.
Though El-Rufai is pitching this as a measure to reduce religiously fueled violence, he himself has a troubling history of fueling religious tension. El-Rufai even claimed, in a tweet posted on September 8, 2014, that Christians were behind Boko Haram, funding and controlling it "to tarnish the name of Islam." In his tweet, he specifically accused the Christian Association of Nigeria (CAN) and other Christians of being behind specific church bombings and shootings. Far from a front for CAN, Boko Haram is an Islamist terror group with strong ties to Islamic State.
In the days leading up to his 2019 reelection, El-Rufai whipped up public anger and physical violence when he falsely claimed that 130 Fulani had been killed in Kajuru, a locality near the capitol city of Kaduna. The Fulani are a Muslim-majority ethnic group. Many, including the National Emergency Management Agency and El Rufai's own Commissioner of Police denied his claims of an attack on the Fulani. In fact, eleven native Catholics were killed in Kajuru a few days before his comments. Suspected Fulani militants killed 127 people in Kajuru in what were presumably reprisal attacks in the month following El Rufai's statement.
In 2012, El-Rufai threatened anyone who might challenge the Fulani, even in the line of military duty. "We will write this for all to read. Anyone, soldier or not that kills the Fulani takes a loan payable one day no matter how long it takes," he tweeted. When he took office as governor in 2015, he said that "the Fulani have nothing to fear, since a Fulani [is] now governor of the state."
In an upcoming report, ICC plans to highlight the ongoing threat that El-Rufai poses to the Christian community and shine a light on his extravagant, wealthy lifestyle.