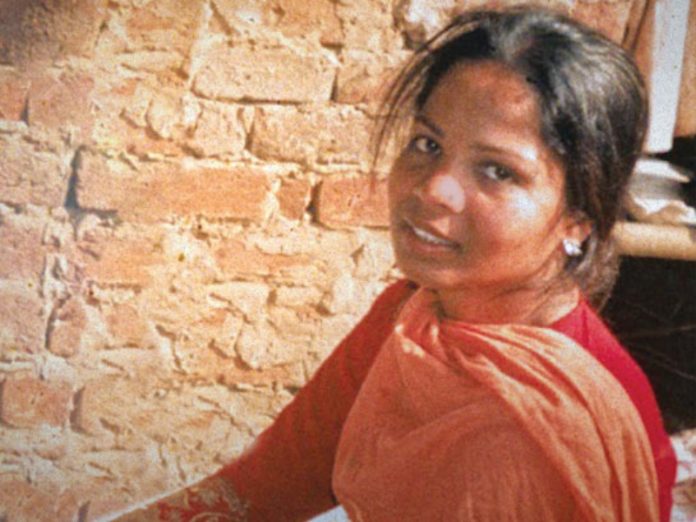 On October 31, 2018, Asia Bibi, a Christian woman sentenced to death for committing blasphemy, was acquitted by Pakistan's Supreme Court after nearly a decade on death row. While many celebrated this as an end of Bibi's struggle for freedom, the months that have followed have shown this struggle is far from over.
In June 2009, Bibi was accused of committing blasphemy against the Prophet Muhammad by Muslim coworkers. According to reports, Bibi's coworkers were upset because Bibi, a Christian and someone they considered unclean, used the communal water bowl. This led to a heated argument that eventually ended with Bibi being accused of blasphemy.
In November 2010, Bibi was convicted of committing blasphemy and sentenced to death.
For eight years, Bibi's case struggled through Pakistan's court system until she was finally acquitted last October. Following her acquittal, thousands of hardline Muslims took to the streets in protest. The protests across Pakistan grew so large that it shut down the country for nearly three days.
Protestors demanded the Supreme Court review its decision to acquit Bibi and to add her to a list that would prevent her from leaving the country. While Pakistan's government has not taken steps to fulfill these demands, it has yet to allow Bibi and her family to flee.
According to reports, Bibi and her family have been moved to a secure government location within Pakistan. The Pakistani government claims it is keeping Bibi and the family secure as negotiations are held regarding where Bibi will be allowed to seek asylum. These negotiations have been ongoing for over two months.
Will 2019 be the year that Bibi and her family are allowed to leave Pakistan, find freedom, and finally live in peace?
International Christian Concern, persecution.org