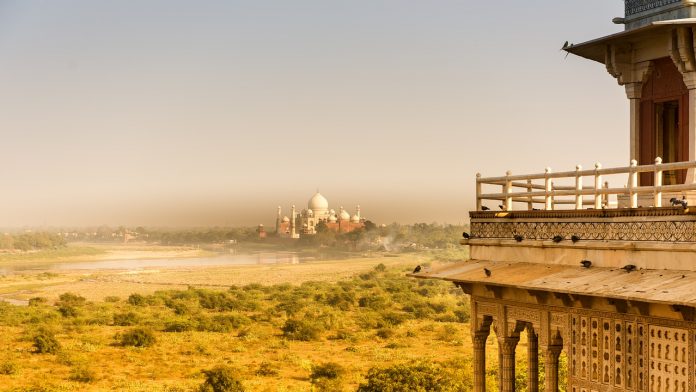 NEW DELHI (Morning Star News) – When Pastor Mathai Varghese was beaten and abducted by Hindu extremists in Rajasthan state, India, police gave chase and arrested the kidnappers – as well as the pastor.
His car ruined and his body bloodied, he spent a night and the next day in jail with serious injuries unattended before being released on bail. That was just part of the price the 57-year-old pastor of Ebenezer Indian Pentecostal Church, in Suratgarh, paid for attending a house-warming party in a village where a mob of 100 Hindu extremists were waiting for him.
"I was not at fault, still I was beaten, arrested and charged," Pastor Varghese told Morning Star News.
He and fellow Christian Kashmir Singh had gone to the village of Silvani to attend the house-warming of Rukma Devi Nayak, a widow who says she is more than 100 years old. Nayak has attended the pastor's church for three years.
Pastor Varghese, his wife and three church members went to Nayak's house in the pastor's car on the morning of Sept. 4. While he and more than a dozen other Christians there had begun worshipping with songs followed by Scripture reading, they heard a knock at the door.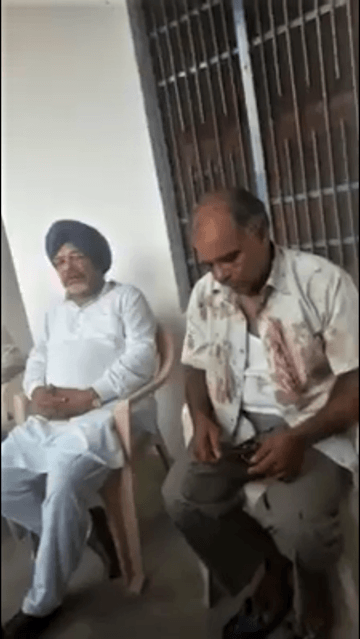 As soon as they opened the door, three men barged inside, ordered a woman who was praying to stop and demanded their pastor be handed over to them, he said. While the women in the worship objected, saying police should be called to settle any misunderstanding, the men threatened to beat all of them if the pastor were not handed over, Pastor Varghese said.
"Realizing that an agitated mob was waiting outside the house to attack them, the women were frightened and handed me to them," Pastor Varghese said.
They dragged him and Singh outside, where about 100 Hindu extremists were waiting with wooden sticks and began to beat them, accusing them of converting people in their village. The pastor's persistent explanation of the reason for their visit went unheeded, as his wife pleaded with the assailant to spare him.
"The extremists were aware of our visit, and they had pre-planned the attack," Pastor Varghese said.
Someone from the village called the police, and the mob leader signaled the drivers of two, nine-seater Mahindra Bolero SUVs. Upon the arrival of the vehicles, the assailants pushed Pastor Varghese into one of them and boarded the vehicle from both sides, pressing against him.
"The mob tried to push Kashmir Singh into the second vehicle, but then they left him, saying that they have the 'leader' and that they can deal with Singh anytime later, as he is a local resident," Pastor Varghese told Morning Star News.
With about seven men in his vehicle and another one full of attackers following, Pastor Varghese was taken away as they continued beating him. One of them hit him with his Kada, a cast-iron bracelet, breaking his nose bone. Blood began to flow from his nose.
"I pleaded with them to stop hitting me," he said. "I questioned them, 'Do you intend to kill me? I am already severely injured with blood oozing out of my nose.'"
Police who reached the village were re-directed to the road towards Suratgarh. They managed to stop the 16 kidnappers half a kilometer outside of Suratgarh and arrested them, along with Pastor Varghese.
"My whole body was hurting," he said. "My nose was bleeding. The police asked me to wash my face and gave me a paper and asked me to write my complaint. I requested first aid many times, but the police took me to the trauma center only at 3:30 in the afternoon, only to discover that there was no doctor there.
He had a fractured nose bone, visible blood clots under both eyes, torn thumb ligaments and internal injuries causing severe body ache. An attendant at the clinic gave him a pain-killer injection, and he was brought back to the police station at about 5 p.m.
The pastor spent the next day (Sept. 5) in jail, until some pastors came and obtained bail for him through the influence of the village head at about 5 p.m. The assailants obtained bail the same day.
At a hospital, a CT scan and other tests confirmed the nose fracture and internal injuries.
He later learned that the mob had damaged his car and overturned it to set it on fire when one of the attackers warned that setting it ablaze would invite a police investigation. He was able to retrieve his vehicle from the police station only after many days.
"It will cost me at least 1 to 1.5 lakhs [$1,360 to $2,041] to get it repaired," he said.
Fake News
Police registered a case against the 16 kidnappers – and against the pastor, under an Indian Penal Code (IPC) section "to prevent the commission of cognizable offenses."
Pastor Varghese said that the assailants were not charged for abducting him and for assaulting him and Singh, who sustained several internal injuries on his hands, back, legs and had swelling on his chest.
Local newspapers described the attack as a tussle between Hindus and Christians arising from the Hindus trying to stop Pastor Varghese from forcefully trying to convert Nayak.
One newspaper quoted Assistant Sub-Inspector Hanuman Prasad Mina as saying that he tried to stop the two groups as they were hitting each other, and when they refused to obey, he had to arrest them.
Varghese roundly denied the reports, saying influential political operators forced police to make the false claims.
Head Constable Rajendra Kumar of Suratgarh Sadar Police Station told Morning Star News that charges will not be filed against the Hindu extremists or the pastor based on an agreement they were compelled to sign.
"Both the parties were made to sign a bond which stated that they would not indulge in any kind of fight and live in peace for six months, or else they would be arrested and charged," he said.
Asked why the 16 Hindu extremists had not been charged with kidnapping, Kumar said police would not book them unless the pastor filed a written complaint against them. Pastor Varghese said he will not file a written complaint as he has forgiven them.
At the same time, police have ordered him not to evangelize or go on visitations for six months, the pastor's wife said.
"He can conduct Sunday service and must stay within his campus," she said. "If caught evangelizing, he would be put behind bars."
Pastor Varghese has been ministering in Suratgarh since 1992, having left his home in Kerala state to minister in northern India in 1979. The Ebenezer Indian Pentecostal Church was established in 2010 and has a congregation of about 50-60 members.
India ranked 11th on Christian support organization Open Doors' 2018 World Watch List of countries where Christians experience the most persecution.
Alliance Defending Freedom (ADF), which undertakes legal advocacy for religious freedom, notes in its campaign celebrating the 70th anniversary of the U.N. Universal Declaration of Human Rights that it is sadly ironic that Christians are persecuted in India, a country with a long tradition and legal framework of freedom of religion.
Article 18 of the U.N. declaration asserts that believers have the freedom to practice their faith "in teaching, practice, worship and observance," ADF notes in its campaign to obtain signatures supporting the Geneva Statement on Human Rights at www.ImHumanRight.org.
The hostile tone of the National Democratic Alliance government, led by the Hindu nationalist Bharatiya Janata Party, against non-Hindus, has emboldened Hindu extremists in several parts of the country to attack Christians since Prime Minister Narendra Modi took power in May 2014, religious rights advocates say.