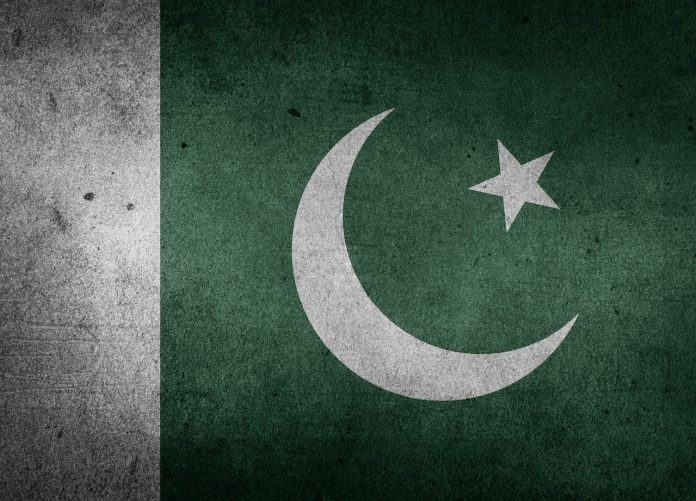 LAHORE, Pakistan (Morning Star News) – A young Christian man in Karachi, Pakistan lost sight in one eye when armed, Muslim neighbors attacked his family, his father said.
Vikram John, 25, lost sight in his left eye after Muslim neighbors who had pressured his family to leave the neighborhood with months of harassment beat him and other family members on the night of Aug. 18, his father Alvin John told Morning Star News by phone.
"After exchanging a few hot words with the Muslim youths led by a political activist named Ihsan, Vikram came inside the house," Alvin John said. "Moments later, bricks and stones came smashing through our window glass and hitting our gate. The attackers threatened us, saying to move out of the neighborhood if we wanted to stay alive as they hurled curses and abuses on us."
Earlier in the evening, Vikram John was involved in a minor altercation with Muslim neighbors who had teased his 18-year-old sister, said his father, who 10 months ago moved the family to Karachi's Mehmoodabad No-II neighborhood from Sahiwal District in Punjab Province.
"This wasn't the first time they had harassed her," he said. "For months we had been requesting the boys' families to stop the hooliganism, but it seems that they had found this to be an effective tool to intimidate us, so the harassment continued unabated."
The Muslims have been harassing and intimidating the family, who belong to an Assemblies of God church, since they moved into the rented house, he said – teasing his children when they stepped out the doorway and mocking them for being Christian.
Although there is a sizeable Christian population in the Mehmoodabad area, the John family is the only one on their street of 15 to 20 Muslim families, he said, adding that the neighbors tried various antics to force them out.
"Soon after the Muslims started harassing us, I had made up my mind that I would not let my children suffer in this environment," he said. "I was waiting for the 12-month rental agreement to finish so that we could relocate to some other area or even go to Lahore and start afresh. I wish I had the financial means to leave that neighborhood earlier."
Alvin John said that when a group of Muslims started pelting their home with stones the evening of Aug. 18, they broke window panes and damaged the gate.
He said that the Muslim leading the assailants, Ihsan, was affiliated with the Muttahida Qaumi Movement (MQM), a Karachi-based political party notorious for supporting gangs of assassins and extortionists in the financial hub of the country.
"After the attackers left the scene, I told some neighbors who had gathered there that we were going to launch legal action and sought their assistance in the matter," he said. "However, around 11 p.m., some 30 armed Muslims attacked our house again, this time forcing their way into our home. Someone had informed them about our intention to approach the police, so they had come to 'teach us a lesson.'"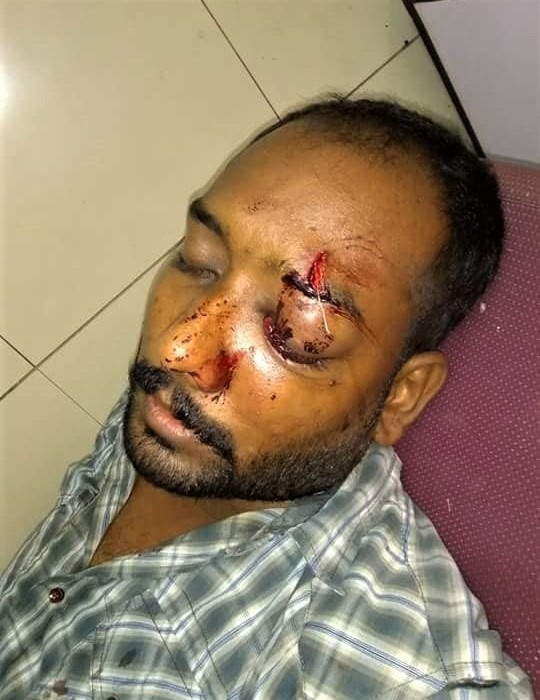 He said that the assailants beat him and his two sons as his wife and daughter screamed in panic.
"They beat Vikram mercilessly while my younger [22-year-old] son Sunil and I made frantic efforts to save him," he said. "The Muslims beat us too, but our injuries are not serious. The attackers also broke the furniture and ransacked our other belongings."
Police and other security officers eventually arrived and took them to Jinnah Hospital, where they learned that Vikram John, a chemical engineering student, had lost sight in his left eye, besides serious injuries to other parts of his body, he said.
Alvin John said he suspects police have made no arrests because of the Muslim gang's political backing.
"I was contacted by the brother of a senator belonging to the ruling Pakistan People's Party, who assured us of support in registering the case and bringing the assailants to justice, but so far there has been no progress in the arrests," he said.
Mehmoodabad Police Inspector Muhammad Sarwar told Morning Star News that police were making efforts to arrest the accused persons.
"No one, including MQM or any other political or religious group, can go scot-free after committing such crimes," he said.
Pakistan People's Party (PPP) Sen. Saeed Ghani told Morning Star News by phone from Karachi that he had been informed about the incident by PPP Christian lawmaker Anthony Naveed.
"My brother Farhan Ghani, who is the chairman of the local municipality in Mehmoodabad, is already extending full cooperation to Naveed in helping the Christian family seek justice," Ghani said. "It is against Islam's preaching to target people belonging to minority communities, and PPP has always condemned religious extremism and persecution."
Pakistan is ranked fifth on Christian support organization Open Doors' 2018 Word Watch List of the countries where it is most difficult to be a Christian.