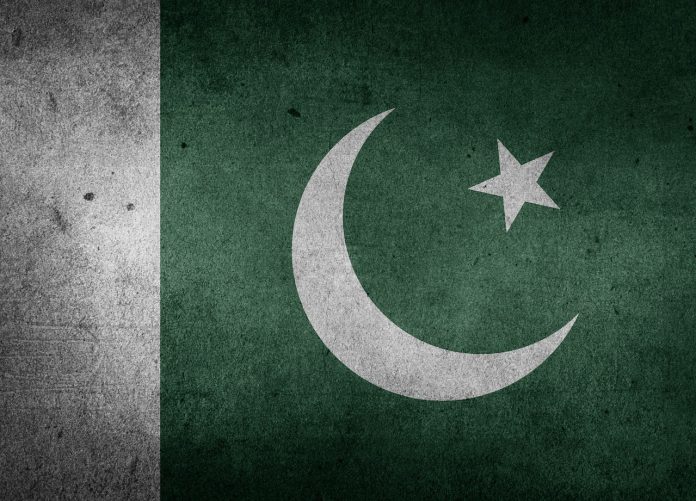 LAHORE, Pakistan (Morning Star News) – A member of an Islamic extremist party in Pakistan has charged a Christian with blasphemy as part of a scheme by the accused's ex-girlfriend and her brother, sources said.
Farhan Aziz, 26, was arrested under Pakistan's notorious blasphemy law in Muslim Town, Gujranwala District, Punjab Province, after the brother and sister allegedly misused the Christian's phone to send text messages deemed defamatory to Muhammad, the prophet of Islam, according to Aziz's brother, Amir Aziz.
He said that the Garjakh police in Gujranwala District, some 70 kilometers (43 miles) from Lahore, on Aug. 1 charged his brother with Section 295-C of the blasphemy law; a conviction would call for the death sentence. The charge was based on a complaint by Rafique Ahmed, a member of the Tehreek-e-Labbaik. The Islamist party was founded in honor of Mumtaz Qadri, who assassinated former Punjab governor and human rights advocate Salmaan Taseer.
The party has emerged as a mainstream political force, fielding almost as many candidates as established parties in July 25 general elections and surprisingly winning three provincial seats in Sindh and Khyber Pakhtunkhwa provinces.
Farhan Aziz had been in a relationship with Farhat Rashee, a Christian known as Tina, for several years before his father urged him to break up with her two years ago, Amir Aziz told Morning Star News. Her brother Sajjad had converted to Islam, and Aziz's father had objected to Rashee's family.
"It has now been revealed to us that Tina and her brother Sajjad had been fleecing money from Farhan over the years," Amir Aziz said. "When my brother demanded that they return his money, the duo conspired with Rafique Ahmed and got him implicated in a fake blasphemy case by using a SIM card and cell phone that he had given to Tina some months ago on her demand."
Ahmed claimed that Farhan Aziz, whose family belongs to the Presbyterian Church, "used to send obscene text messages to Tina" and did not stop despite being warned against it, according the First Information Report (FIR No. 3556/18). The complainant accused Farhan Aziz of sending a blasphemous text message to her on Feb. 28 and another one on March 23.
"Farhan again sent a text disrespecting Islam's prophet Muhammad on July 29," Ahmed alleged in the FIR. He also accused Farhan Aziz of "throwing a phone on the roof of Tina's house on Aug. 1, 2018, in the presence of her father Shamaoon and brother Sajjad …Upon inspecting the phone, it was revealed that the same device had been used to send the blasphemous text messages."
Ahmed urged police to arrest Farhan for allegedly "hurting the religious sentiments of Muslims."
'Farhan Fell for Trap'
Amir Aziz denied that his brother sent blasphemous texts.
"It's true that Farhan gave the phone to Tina after she conveyed a message to him that she wanted to talk to him but didn't have a phone," he said. "He fell for her trap, hoping that he would be able to talk her into returning the money."
Malafide is evident in this case because Ahmed, who filed the FIR, is not even related to the matter, he said.
"We fear that the Islamist organizations have some underlying agenda, due to which they are supporting the real perpetrators of those blasphemous texts – Tina and Sajjad," Amir Aziz said.
Phone Misuse 'Possible'
Garjakh Police Inspector Jawad Anwar told Morning Star News the police are including Tina and her brother in the investigation.
"We will investigate the case on merit," Anwar said. "It is quite possible that Farhan's phone was misused by the brother-sister duo to send blasphemous texts to themselves."
Anwar said police initially sent the case to the Federal Investigation Agency's cybercrime unit, but agents there had returned the FIR, saying they deal only with issues involving social media, Internet and the like.
"In this case, text messages were sent from the phone," he said.
Christian advocacy group leaders said the case appears to have been made hastily, as Aziz was also charged under two sections of the Prevention of Electronic Crimes Act 2016, for which the FIA would be the investigating authority. In cases involving telephones and text messages, the police should have charged him under Section 25-D of the Telegraph Act, they said.
According to the Telegraph Act, any person who uses any telephone, public or private, to annoy or intimidate another person, or for obnoxious calls, shall be punishable with imprisonment for a term which may extend to three years, or with fine, or with both.
Investigator Anwar could not explain why police failed to file charges under the Telegraph Act.
"I have sought the opinion of the police legal department on how to proceed further in this case," he said. "Till then, Farhan is being kept at a safe location for his security, as the situation is quite tense in the area after this incident was reported."
Christians at Risk
About 25 Christian families have settled in the Muslim Town area where the accused and his family have their home.
Napolean Qayyum of the Pakistan Center for Law and Justice told Morning Star News the conflict has sparked religious tensions in the area.
"Christians there are skeptical about their security, since TLP has a huge following in the city, and it can gather thousands on one call," he said. "The case against Farhan was also registered under pressure of the religious outfit, otherwise it is quite clear that the young man has been falsely implicated in the matter."
Katherine Sapna of advocacy group Christians' True Spirit echoed Qayyum's concerns.
"Many men are now going to their workplaces fearing an attack on their houses," she said, adding that her group would provide food rations to the affected Christians "till the situation normalizes."
According to a recent report by Centre for Social Justice, 74 percent of all cases related to blasphemy in Pakistan take place in Punjab Province. The report asserts an "extraordinary increase" in the number of blasphemy cases in Punjab over the last three decades.
Recent studies by Amnesty International and other rights organizations have documented that Pakistan's blasphemy law is widely abused to justify hate crimes based on religion, avenge personal vendettas and perpetrate economic injustice.