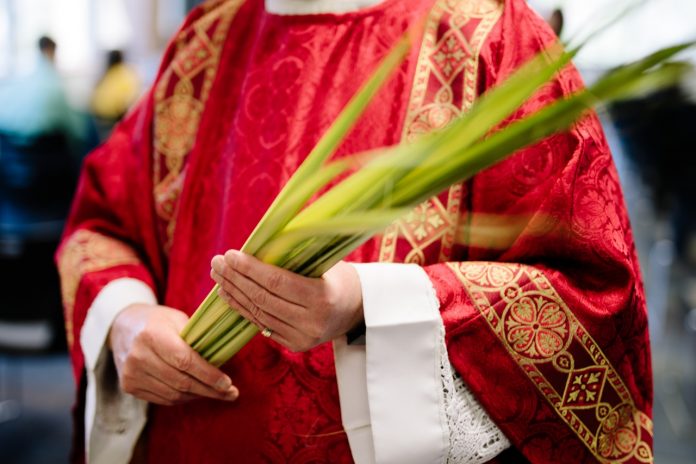 This year, Palm Sunday falls on April 17 in Ukraine. According to the Gospel, when Jesus Christ raised Lazarus from the dead, the people who witnessed it believed that he was really the Son of God.
When Jesus entered Jerusalem, the people honored him by spreading their clothes on his path and waving palm branches. In Ukraine, the palm was symbolically replaced by the willow. Therefore, the feast is popularly called Willow Sunday and is celebrated a week before Easter and the whole week is called the Willow Week.
The feast in Jerusalem became also a forerunner of the suffering of Jesus as he was crucified in a few days' time. Therefore, the following week is called the Holy Week. The fast during that week is to be especially strict.
On this day, the church remembers the kingly glorification of Jesus Christ before his death on the Cross to show that His suffering was voluntary.
The church services are the continuation of the service of Lazarus' Saturday. During the all-night service of the feast, prophecies from the Old Testament about the Messiah-King and Gospel passages about the entry of Jesus in Jerusalem are read. At the matins, branches, held by the faithful, are consecrated. This symbolizes that they meet the Lord who is invisibly coming and greet Him as the Victor over hell and death as they hold the symbols of victory, the branches and candles.
It is popularly believed that willow branches have healing and purifying power and that a beating with the branches protects one from illnesses. On that day, children are lightly beaten with the branches with the following words: "You are beaten not by me but by the willow. Easter is coming in a week."
The consecrated branches are kept behind the icons until the next Easter.