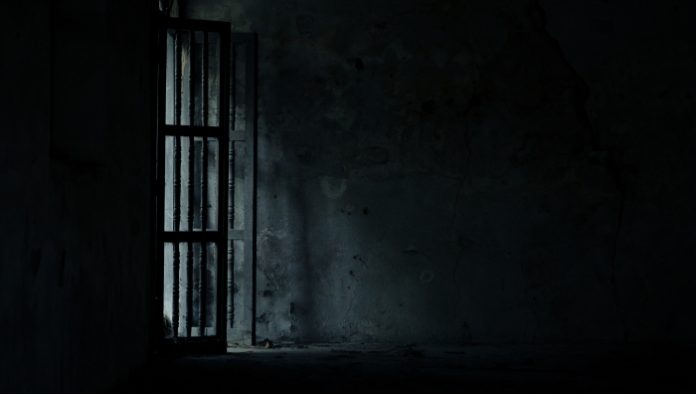 Christian lawyer turned activist, Zhang Zhan was arrested in February 2020. While in prison, she has protested her unfair treatment through hunger strikes.
02/10/2022 Washington, D.C.—In search of truth, a Christian lawyer-turned-activist went to the epicenter of the Coronavirus pandemic, China's Wuhan, in 2020. Little did she know that this would cost her freedom—perhaps even her life.
Zhang Zhan, 38, graduated from Southwestern University of Finance and Economics with a master's degree in finance. She was once a lawyer until her license was stripped by the authorities from participating in rights defending activities. In February 2020, as a citizen journalist, she live-streamed the unfiltered situation in Wuhan and interviewed many locals. Three months later, she went missing.
On December 28, 2020, she was convicted of "picking quarrels and provoking trouble" by a court in Shanghai, where she was jailed for four years. She became the first person in China incarcerated for reporting on the pandemic.
In the months leading to her trial, she was forcibly fed by officials after she staged a hunger strike to protest her unfair detention. She was shackled and her hands were bound 24/7 for more than three months. According to her lawyers, by the time she was brought before Pudong New District Court in December 2020, her health condition had already worsened, and she was too weak to stand on her own.
She told her lawyers that during her detention, every day is tormenting and that she feels exhausted both mentally and physically. She would only be comforted from praying and reciting verses from the Bible. Quoting 1 Corinthians 10:13, she said, "God is faithful; he will not let you be tempted beyond what you can bear."
While her lawyers attempt to convince her to stop her hunger strikes, fearing that her life will perish in jail, she insists on resisting evil and persecution until she can see the grand light one day. She explained her choice by stating that she is not patriotic, she just wants to be a good Christian, although she fails miserably. She stated, "I cannot take lies and deception, not to mention cohabitating with darkness. After I have been arrested, I still pray often, praying for the redemption of those evil ones and sinners."
In October 2021, her brother Zhang Ju shared the dire situation of his sister's health in a tweet. "Zhan is 177cm tall, now she weighs less than 40kg (90 lbs). She may not survive the coming cold winter. I hope the world remembers how she used to be." The doctor had warned him in August that his sister could die if she continues her hunger strike.
On November 8, 2021, Department of State spokesman Ned Price said that the United States were "deeply concerned about the deteriorating health" of Zhang, that it had "serious concerns about the arbitrary nature of her detention and her mistreatment during it," and called for her "immediate and unconditional release."
On December 14, 2021, Zhang's lawyer Li Dawei talked to Zhang's mother on the phone. Her mother said that she was allowed to talk to Zhang using video chat at the end of November. Zhang was still weak and needed to be supported whenever she walked. Her situation was concerning. While the prison sent Zhang to the hospital at the end of October, the results were never presented to her family.
"I once thought there must be some people who can escape from the framework of this system— their lives and souls are spared from being crushed by their destiny and the years gone by. There must be someone who is lucky, and oh how I wish to become that lucky one. But I just realized, this socialism system entangles everyone's fate. None of us can run away from it. We are merely maintaining the grandeur on the surface."

Zhang Zhan, while covering the pandemic in Wuhan, shared the above via Twitter.