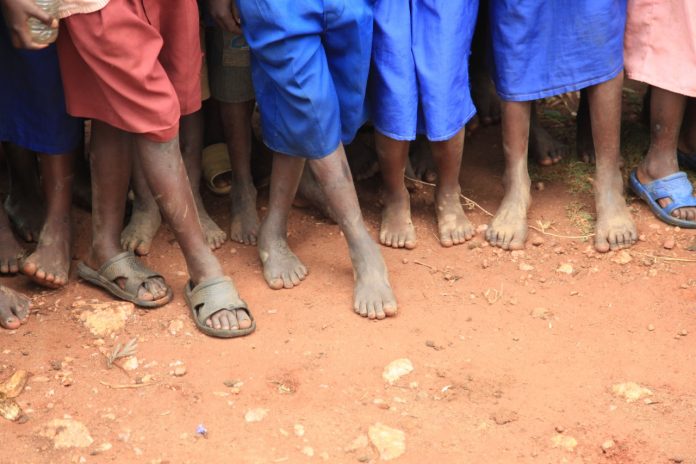 11/24/2021 Nigeria (International Christian Concern) – A High Court in Nigeria's Kano state has once again prolonged the hearing of Professor Solomon Tarfa, the co-founder of a Christian orphanage who was imprisoned and falsely accused of running an illegal orphanage. Without a warrant, police raided the orphanage and took all the children on Christmas day 2019, despite proper documentation being provided.
"Professor Tarfa is accused of forging a certificate of registration from the Kano state Ministry of Women's Affairs and Social Development," wrote Christian Solidarity Worldwide (CSW). "However, during a court session held on 6 October the professor and a witness from his bank testified about how he acquired the certificate from the office of Women's Affairs and Social Development, producing a bank account statement showing a payment to a director in the Ministry of Women's Affairs for the certificate."
According to CSW, the case was adjourned until November 23rd, only to last a total of 20 minutes.
"Earlier, both the professor's lawyer and the state prosecutor had been ordered by the judge to file their arguments within 21 days of 27 September," wrote CSW. "While Professor Tarfa's lawyer had filed his own case 17 days before the deadline, the prosecuting lawyer only filed his case a day before the hearing, on 22 November, claiming he had forgotten to do so, and thereby allowing insufficient time for the presiding judge to examine it and arrive at a verdict."
Due to the prosecuting lawyer's inability to meet the deadline, the case was adjourned once again, this time until February 22nd. Now, the children who were hoping to be reunited at the orphanage by Christmas will have to wait at least another three months to see justice.
Professor Tarfa and his wife, Mercy, founded Du Merci orphanage in Kano State in 1996. For over two decades, the couple rescued abandoned children with the mission "to glorify God by ministering to orphans and vulnerable children by meeting their mental, physical, spiritual and social needs."
On Christmas day, 2019, a team of policemen, accompanied by the National Agency for the Prohibition of Trafficking in Persons, raided the orphanage without a search warrant. According to a CSW report, police arrested Professor Tarfa without bail, closed the orphanage, and transferred twenty-seven children from Du Merci to government-run facilities in Kano and Kaduna states, even though Du Merci was operating with all necessary paperwork in place.
"The way the police and NAPTIP officials invaded our home, it was like they were out to arrest a hardened criminal," Mercy Tarfa told journalists from Nigeria Everyday. "The police alone were about 30 and all of them had guns. The children were scared."
Once situated in their new government-run facilities, the Du Merci children report that their hosts bathed them, changed their original names to Muslim Hausa names, and began taking them to daily Muslim prayers and Quranic teachings. "Emmanuel's name was changed to Ismail, Destiny to Samaila, Mercy to Amina, Martha to Khadijat, Esther to Fatima," a source close to the case told ICC.
The children were not allowed to leave the premises to attend school or church and complained of being mistreated for their religious beliefs. Since being taken from Du Merci, several incidents of violence and neglect have been reported by the children, including one occasion when the government facility abandoned two children suffering from chronic conditions at a private hospital. In a second incident, on December 20, 2021, 14-year-old Moses was burned in a fire in which he suffered third-degree burns to his face, hands, body, and legs. Following the accident, residents of the home accused the Du Merci children of having started the fire deliberately.
Kano State is in the northern part of Nigeria, a region governed by Islamic Sharia law, despite the country claiming to be secular. When a religion takes over the government, as it has in much of Nigeria's north, it creates a social and judicial hierarchy along religious lines and makes religious minorities, in this case Christians, suffer due to their lack of conformity.
ICC spoke with a close associate to the case on November 24th, the day after the last court hearing.
"The last court sitting was a hoax," he said, "It was pre orchestrated… if truly the state laywer forgot to submit his argument, the Judge should be compassionate and consider the children languishing in Government custody, and adjourn the case for a week or two, not three months. It's sad and demoralizing."
CSW founder and President Mervyn Thomas said:
"It is hard not to conclude that a deliberate effort is underway to extend Professor Tarfa's trial indefinitely. He has already been fully and rightfully acquitted of abducting 19 children, and evidence has already been provided which illustrates the accusations of forgery are unsubstantiated. This further lengthy adjournment prolongs an unnecessary ordeal to which the Tarfas and their family have now been subjected for nearly two years, depleting the family's resources and compounding the suffering of the children, whose hopes of being reunited with their parents are raised and dashed with every new hearing. We reiterate our call for the professor's swift and full acquittal, and once again urge the Kano state authorities to expedite the return of all of the Du Merci children and to ensure that full reparations are made for the trauma caused to this family during this lengthy and flawed process."