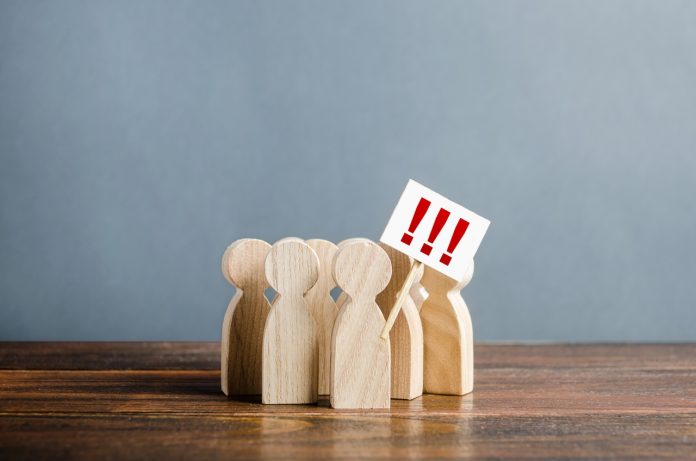 Religious leaders across Cuba are being targeted by the government in an effort to dissuade them from participating or supporting peaceful protests planned for 15 November.

Since October, Protestant and Catholic leaders have been issued with summons by police and State Security and have been subjected to interrogation focused on their position regarding the 15 November protests. Some freedom of religion or belief (FoRB) defenders have been placed under house arrest over the past week, while others have been interrogated regarding their opinion on the protests.
Reverend Jatniel Pérez Feria, president of the William Carey Bible Institute, received a summons on 9 November to present himself at the 'Zapata y C' police station in Havana the following morning. When he arrived at the station, Reverend Pérez Feria said that he had a short and "friendly" conversation with State Security, who told him that a mistake had been made and that he should not have been summoned. However, Reverend Pérez then received a second summons for 11 November, with which he complied, and was accused of failing to appear for the first summons. He has been since prevented from leaving his home.
On 6 November, as Apostolic Movement Pastor Bernardo de Quesada and another pastor were returning from Havana to their homes in Camagüey, they were intercepted by the police and detained. The two church leaders were interrogated by state security agents regarding their opinions about the 15 November protests. Apostolic Movement leaders in the cities of Santiago de Cuba and Las Tunas have also reported similar experiences.
A number of religious leaders were detained in connection with the 11 July protests that took place across the island and surprised the government. Reverend Lorenzo Rosales Fajardo, the leader of an unregistered church in Palma Soriano, has been detained since then and is in a maximum-security prison facing a ten-year sentence. Roman Catholic priest Father Castor Jose Álvarez Devesa was released after being beaten and detained on 11 July and has been told that he will be put on trial in November, but has not been given information regarding the charges against him other than that they 'might include incitement to violence'.
Two other religious leaders who were detained incommunicado for two weeks by State Security following the 11 July protests, Berean Baptist pastors Yarian Sierra Madrigal and Yéremi Blanco Ramírez, were forced to sign a pre-arrest warrant on 21 October, which would justify their imprisonment should they participate in the 15 November protests.
Reverend Sierra Madrigal said "Even though we were not convicted of any crime…we were given an administrative fine that we had already paid. We are still under surveillance, under harassment… because, according to [the authorities], we are persons of police interest. Persons of police interest without a proven crime, with an unfair sentence already served and still being subjected to all these injustices."
On 11 November, the Cuban Catholic Bishops Conference issued a statement affirming the right of all Cuban citizens to express themselves peacefully, including those who hold views different to those of the majority.
CSW Head of Advocacy Anna Lee Stangl said: "CSW condemns the Cuban government's targeting of religious leaders in order to try to stop the peaceful protests planned for 15 November. The use of intimidation tactics against peaceful religious leaders is unacceptable. We stand with them and other leaders, and remind the Cuban government of its responsibility to respect and uphold the fundamental rights to freedom of peaceful association and assembly and freedom of expression. We call for the immediate release of Reverend Lorenzo Rosales Fajardo and the dropping of all criminal charges against him and Father Castor Jose Álvarez Devesa. We urge the international community to hold Cuba to account for its human rights violations in both public and private dialogues."