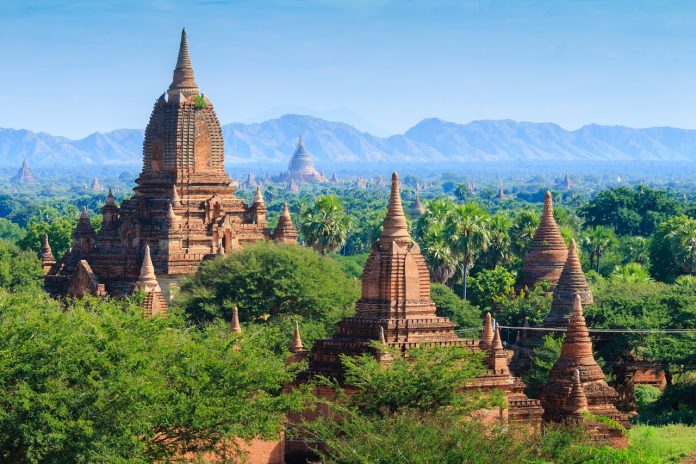 08/07/2021 Myanmar (International Christian Concern) – Although Christians are a minority religious group in Myanmar, they make up a significant percentage of the Karen ethnic group, found primarily in the northern part of the country. The Poe Karen is one of the sub-ethnic groups under the Karen ethnic group. The Poe Karen Baptist Convention (PKBC) stands as an independent organization under Karen Baptist Convention, representing all the Karen Baptist churches all over the country.
PKBC has theological schools, churches, and many mission fields across northern Myanmar. Poe Karen Christians are a minority even among Poe Karen people, and they struggled greatly financially in 2020 due to the pandemic. The staff at the PKBC seminaries have been working without pay throughout the year, hoping that 2021 will be better.
Since the February 1 coup, the PKBC decided to seek international support since they knew their financial situation would be further weakened because of the unrest. After receiving the fund from ICC, PKBC headquarters distributed it to different areas. Local representatives prepared the food packages which include rice, oil, onions, fish paste, bean, and curry and distributed them to the beneficiaries.
Two pastors on the recipient list recently passed away, but there remained 91 pastors who needed assistance. They decided to add more supplies for the rest of the 91 people because they have been struggling for a long time. They also tried to adapt and purchase essential supplies such as medicine according to the needs of the families receiving the aid.
Several organizations and individuals who received ICC's support through the PKBC expressed to ICC their gratitude for the assistance. For example, Hpu Mya San Bible School's staff, who received food supplies, thanked ICC for the love and concern. They quoted Matthew 10:42 in their message, which reads, "And if anyone gives even a cup of cold water to one of these little ones who is my disciple, truly I tell you, that person will certainly not lose their reward."
The PKBC as a whole also sent a message of gratitude to ICC, saying, "We have received your donations through our friend on June 25, 2021. With your support, we have provided basic food packages for ninety-one Christian ministers who are the victims of the crisis of Myanmar, and they are needy ministers and pastors under the dictatorship rule. Your contribution is, we are sure that, a great help for our needy pastors and ministers."
Rev. Nyein Tun Aung asked for prayers while thanking ICC, "Due to the crisis of COVID-19 and the military coup in our country, our people are facing many hardships and economic difficulties. In this time, International Christian Concern helped us by giving us food packages, and we received it well. We especially want to request prayers for us to overcome COVID-19 and that the military coup's violence will be over soon. Most of our churches have had to stop their worship services, and congregants experience many difficulties in their daily lives. Please pray for a return to regular worship in churches. Finally, we would like to express our heartfelt gratitude to International Christian Concern for their generous contribution. Thank you all."