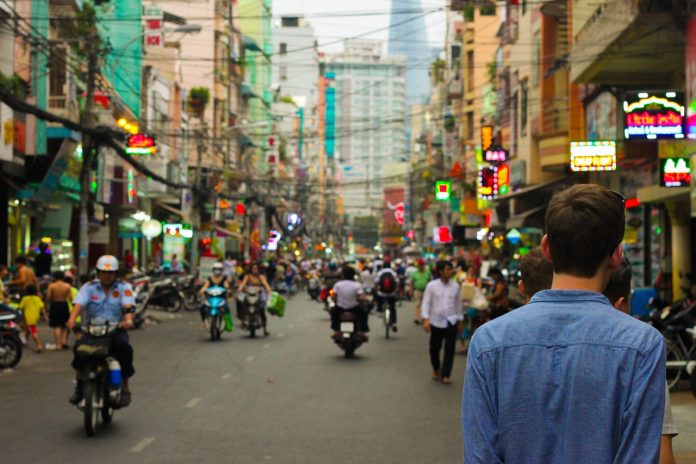 05/08/2021 China (International Christian Concern) – International Christian Concern (ICC) has learned that on May 7, a preacher from the heavily-persecuted house church in Chengdu, Early Rain Covenant Church (ERCC), was arrested and detained after officiating a member's funeral.
According to ERCC's prayer request, police from Damian Police Station in Longquanyi District arrested preacher Wu Wuqing around 3:00pm for "allegedly disturbing public order." This occurred hours after the funeral service.
He was not released until late in the evening. A member of ERCC confirmed Wu's release and told ICC, "Now that [the authorities] cannot stop the church's activities, whoever officiates [the church's funeral] will be the one who suffers."
ERCC also details how Wu has been followed and targeted in the past few days. On May 5, Wu shared that three of his vehicle's tires were punctured. On May 6, Wu discovered that two of his tires were punctured from the side and could not be repaired. Later that night, he noticed that his new tires were punctured. He decided it was pointless to replace and chose not to drive.
ICC has reported Wu's repeated detention in recent months. Both he and his wife witnessed utilities at his home being shut down multiple times. The police in Chengdu have threatened that if he continues to serve at ERCC that they will continue to intensify their control and crackdown against him.
In the last month, house church leaders across China have been harassed and criminalized by authorities. Elder Zhang Chunlei from Guiyang Ren'ai Reformed Church, Preacher Zhang Peihong at Shanghai Lancun Zhongyue Church, and Preachers Qie Jiafu and Huang Chunzi at Beijing's Zion Church fell victim to the latest clampdown.
Gina Goh, ICC's Regional Manager for Southeast Asia, said, "House churches across China are seeing an increased harassment from church raid, crackdown on their activities, to the detention of their leaders. Beijing seeks to intimidate the leaders in hopes that the churches will dissolve due to fear. Their plot will not succeed, thanks to the resiliency of Chinese house church. They survived the Cultural Revolution, and they will survive Xi's era as well."