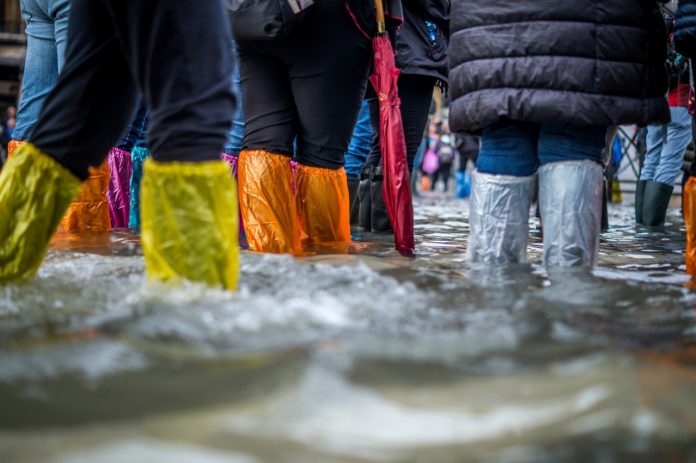 Priests and parishioners collected the money at the initiative of Bishop Borys Gudziak.
On August 12, Caritas of the Ivano-Frankivsk Archdiocese of the UGCC handed over assistance to the family in the village of Zalukva of the Galician region, which was affected by flooding.
Due to bad weather, the house of Ivan and Hanna Glushko's family caught fire. The cause of the fire is an electrical fault. The refrigerator caught fire, then the kitchen, the corridor, and the door of the next room. On that day, the family had a tragedy – during a fire in their room, Ms Hanna's aunt suffocated from the smoke. She was 94 and lived in the household with the couple.
"I was not at home at the time as I went out to the store to buy some bread," the woman said. "The neighbor's boy came running after me, saying: Your house is on fire!" I ran back home, and it was all covered by smoke. I went to the verandah, and then I couldn't go any further, the cassettes were falling from the ceiling. Even the ambulance workers could not enter the house, they broke the windows, but the aunt could not be saved."
The family received a refrigerator, gas stove, and building materials. The Archdiocese Philadelphia of the UGCC provided funds for the purchase of necessary items.
"The flood caused significant damage to the residents of the Carpathian region. We, as a Church, respond to the needs of people and are sincerely grateful to our donors, thanks to whom we can help those affected. For example, we can buy refrigerators, washing machines, gas stoves, and building materials with the funds donated by the Archdiocese of Philadelphia the UGCC.this is a significant help because they are left without the necessary household appliances. They need materials to restore their homes," says the synkellos of the Social Service of the Ivano-Frankivsk Archdiocese of the UGCC and Director of Caritas, Fr Volodymyr Chorniy.
Employees of Caritas of the Ivano-Frankivsk Archdiocese of the UGCC in cooperation with employees of the Archdiocesan administration continue to deliver aid to people affected by floods.
Today, the total amount of donations from the Archdiocese of Philadelphia to the flood relief fund is $136,875, of which $36,176 are parish collections in the Archdiocese of Philadelphia; $46,875 are donations via Facebook; $53,824 are donations from individuals and organizations.
RISU, risu.ua