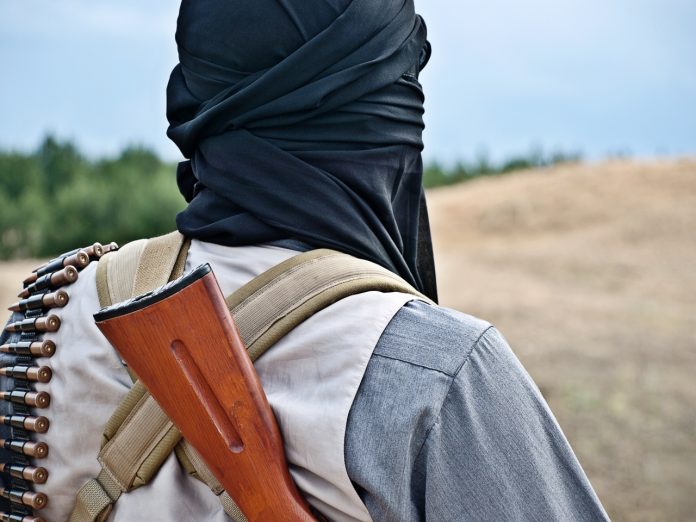 Threats to citizens' rights to freedom of worship and religion in Nigeria; the world's first human right, have continued unabated with hacking to death by the country's Islamic Jihadists or radical Islamists of no fewer than 1,202 defenseless Christians in first six months of 2020 covering January to June; involving Jihadist Fulani Herdsmen 812 Christian deaths and Boko Haram/ISWAP and others 390 Christian deaths. Boko Haram/ISWAP had during the period killed over 600 persons and over 260 in the past 45 days of 15th May to 30th June 2020; out of which, 300 of them were strongly believed to be Christians. That is to say that between 1stJan and 14th May 2020 when we did our last update, not less than 200 Christians were hacked to death by Boko Haram/ISWAP; and out of over 260 killed by the same Jihadist sect from 15th May to 30th June 2020, not less than 100 were strongly believed to be Christians.
Previous Statistics on Killings by Nigeria's Jihadists:

Intersociety had in her last update of 14th May 2020 disclosed that "Jihadist Fulani Herdsmen accounted for at least 470 Christian deaths out of total of 620 recorded from the start of January 2020 to 14thMay 2020 while Boko Haram and others accounted for 150". Our organization also reviewed the number of Christians hacked to death by Nigeria's Jihadist groups from July 2009 to date and disclosed that "32,000 Christian lives will have been lost from July 2009 to end of Dec 2020; involving Jihadist Herdsmen 15,000 deaths (6,000 deaths: June 2009-Dec 2014 and 9,000 deaths: Jan 2015-Dec 2020) and Boko Haram/ISWAP 16,800 deaths (11,400 deaths: July 2009-Dec 2014 and 5,400 deaths: Jan 2015-Dec 2020)".
New Statistics on Jihadist Herdsmen Killings:
The leading perpetrators in the latest round of anti Christian butcheries in Nigeria are the Jihadist Fulani Herdsmen who accounted for no fewer than 812 deaths in six months and 258 deaths from 15th May to 30thJune 2020. No fewer than 90 Christian deaths, omitted in our last update of 14th May 2020 have been added; mostly from Southern Kaduna with 80 additional deaths. While the Adara Community, an area with predominant Christian population, lost 143 of the 2002 Christian deaths in first six months of 2020, the remaining predominantly Christian communities in the State recorded a total of 56 deaths including last week's attack in Chibok Community, Zango-Kataf Local Government Area killing six Christians. Three more Christian deaths were added, totaling the 202 deaths from Southern Kaduna alone. The Adara Community which is located in Kajuru Local Government Area had also in 2019 lost not less than 240 Christians to Fulani Jihadists. The rest of the predominantly Christian communities in the State lost not less than 80, totaling 320. These are according to statistics obtained by Intersociety from the leaderships of Southern Kaduna People's Union-SOKAPU and Adara Dev Association as well as other dependable sources.
Breakdown of the Jihadist Herdsmen Killings:
Our detailed statistics gathered across the country concerning the killing of defenseless Christians by the State backed Jihadist Fulani Herdsmen in the past six months of 2020 clearly indicated that Southern Kaduna topped the list with 202 deaths, involving 143 killed in Adara Community and over 56 killed in other Christian communities in the State. Plateau State came second with 158 deaths, Benue 142 deaths, Kogi and Adamawa 40 deaths each and Taraba, Niger and Nasarawa 30 deaths each. Igbo Land including Igbo-Delta and Igbo-Benue recorded at least 30 deaths, non Igbo-Delta 20 deaths, Edo 10 deaths and Southwest particularly Ondo and Oyo 20 deaths.
When 'dark figures' of 50 is added, it is most likely safe or correct to say that the total number of Christian deaths in the past six months across Nigeria perpetrated by the Jihadist Fulani Herdsmen alone is 812. Statistics concerning the 258 Christian deaths in the hands of same Jihadist Fulani Herdsmen in 45 days of 15th May to 30th June 2020 further indicated that Southern Kaduna lost 58 including six killed few days ago in Chibok, Zango-Kataf, Benue lost 51, Nasarawa 30, Plateau 28, Adamawa 25, Taraba and Niger 20 each, Kogi and Igbo Land 10 each and Southwest 6. The number did not include at least 29 defenseless indigenous Tiv Christians massacred by the Nigerian Army in different communities located in Donga, Takun and Wukari Local Government Areas of Taraba State; which started on 29th June and ended 30th day of the same June 2020.
Killings by Other Jihadist Groups:
On killing of Christians perpetrated by other Jihadist groups across Nigeria in the first six months of 2020, Boko Haram/ISWAP accounted for 300 Christian deaths out of over 600 total deaths while other jihadist groups such as Ansaru and "Bandits" accounted for over 50 Christian deaths. The no fewer than 50 deaths by the latter are likely to have arisen mainly from those abducted and killed in their custodies. These could have resulted from torture or resistance to sexual violence including custodial rape; or inability or refusal to pay ransoms demanded; or refusal to be forcefully converted to Islam; or deaths arising from gunshot wounds or starvation at the point of their abductions.
This is more so when it is credibly estimated that over 1000 defenseless Christian citizens including travelers (Christian businessmen and women, clergymen, etc), rural Christian women and young girls must have been abducted across Nigeria by the country's Jihadists in the past six months of 2020. Most, if not all the abductees are left or abandoned to their fate by the country's security agencies; to 'buy their freedom' if abducted for ransom; or accept the conditions forced on them by their abductors including forced conversion to Islam or risked being killed in custody. Thousands of defenseless Christians who survived being hacked to death have also been injured and left in mutilated conditions with several of them crippled for life. Hundreds of Christian worship and learning centers have been destroyed or burnt; likewise thousands of dwelling houses, farmlands and other properties belonging to Christians.
Group Accountability for the 1,202 Christian Deaths:
With the above additions captured, the 812 Christian deaths recorded from Jan to June were perpetrated by Jihadist Fulani Herdsmen (comprising indigenous and 'imported' Fulani and Shuwa Arab Jihadists); Jihadist Boko Haram/ISWAP 300 Christian deaths and 50 Christian deaths from the "Jihadist Bandits" and Ansaru Jihadists (mainly arising from abductions and associated deaths in custody). The Nigerian Army also accounted for no fewer than 30 indigenous Christian deaths including over 25 killed on June 29 in Taraba State. This is according to Tiv Youth Forum in their press conference addressed on Sat, 4th July 2020.
The leadership of Tiv Cultural and Social Association had earlier accused soldiers of killing a family of four during their raid on same 29th June 2020, which ended 30th June. The military raids took place in some predominantly Christian communities in Wukari, Takun and Donga Local Government Areas of the State; killing no fewer than 25 indigenous Tiv Christians and another family of four. The Nigerian Military, after the dastardly act, hurriedly organized a press conference at Defense Headquarters in Abuja, labeling the slain as "bandits" and "criminals", "killed in exchange of gunfire with soldiers". The Tiv leaders had also during their own press conference accused soldiers of 'raping their wives and daughters during the operation". Till date, the perpetrators of the heinous crimes have remained untracked and no credible investigation has been ordered.