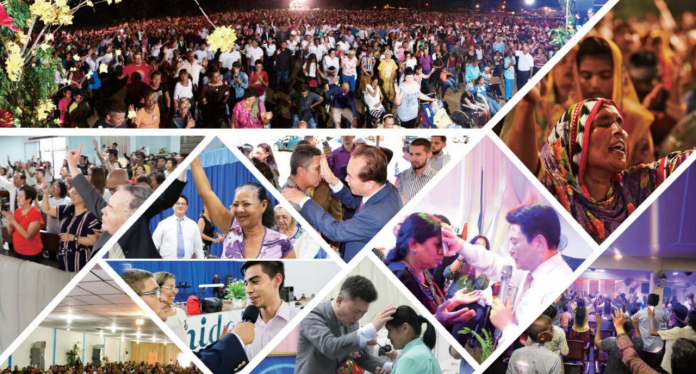 Missionary team from southkorean church Manmin held pastors' seminars and prayer meetings were held in Pakistan, Sri Lanka, Venezuela, Argentina, and Thailand from August 26th to September 29th.
Pastor Tae-Sik Gil of Daejeon Manmin Church led pastors' seminars and handkerchief prayer meetings in Pakistan and Sri Lanka from August 26 to September 7, 2019.
Pastor David Jang of Colombia Manmin Church also led pastors' seminars and prayer meetings in Venezuela from September 9th to the 15th, and in Argentina from September 24th to the 29th.
In Thailand, Pastor Sung-Chil Lee of Masan Manmin Church and Hak-Young Lim Manmin Central Church also led prayer meetings in Bankeh Church, Power of Love Church, and Manmin Church for the deaf.
When they prayed with the handkerchief of God's power, people were healed of brain tumors, psellism, infant diabetes, hernias, aftereffects of car accidents, thyromegaly, herniated discs, headache, bad eyesight, and other diseases. They all glorified God.
In Pakistan in particular, a man who was paralyzed on one side of his body stood up and walked right after receiving the prayer and a child who hadn't been able to walk began to walk for first time in 18 months. Other amazing signs followed in the meeting such as a man who couldn't see without glasses came to see things clearly.
Those who attended Pastors' Seminar in Venezuela said that the gospel of holiness can change the nation of Venezuela. They wished to participate in Manmin ministry, and about 110 churches joined Manmin as associating churches.
Manmin Central Church, manmin.org