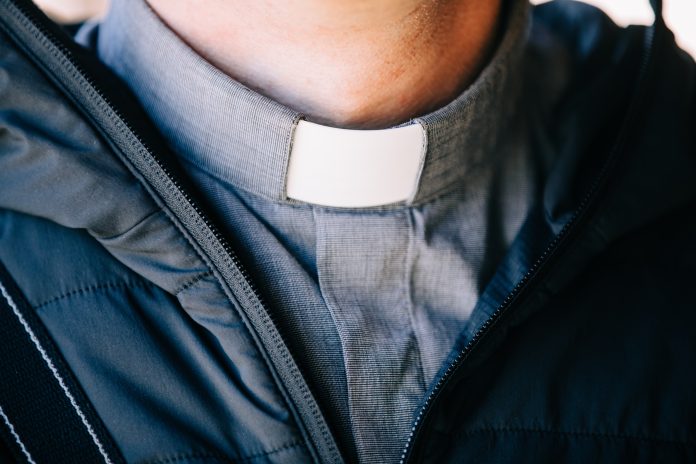 09/15/2019 Philippines (International Christian Concern) – Islamist militants took over the city of Marawi in the south of the Philippines in May 2017, with the goal to set up a caliphate. Along the way, they kidnapped citizens and use them as human shield or servants. One of them was a Catholic priest, Fr. Teresito "Chito" Soganub, who was forced to make bombs under threat of torture.
In a recent interview with BBC, Father Chito tells of his days being a captive of the militants and what he wishes for Marawi's future.
Father Chito was taken hostage along with five colleagues on 23 May 2017, the day the city of Marawi was besieged by militants affiliated to Islamic State. They were forced into the back of a van and held inside all night, as the militants preached their version of Islam.
Father Chito and 100 other hostages were being kept in the basement of Bato Mosque, the militants' command center for months. During the process, he was forced to make bombs against his will, cooking and cleaning for them, and developed what he describes as a "human closeness" with his captors.
They were a little community, eating together, working together. And when he heard that one of the jihadists had died fighting the Philippine Army, he would grieve. Nonetheless, he did this for survival, and there were times he questioned his faith.
He experienced more than 100 airstrikes in his four months in captivity, both wanting and not wanting to be hit. "I prayed and asked God for the next bomb to hit me," he says. But then he'd quickly change his mind. "No Lord, don't hit me. I don't want to be hit."
"There are moments when I didn't know how to pray," he says. "I complained to the Lord, 'If I sinned and you are punishing me, this is too much, this is not commensurate.' My faith in God was really challenged, to the point of blaming God."
A month before the Philippine defense secretary declared the country's longest siege over, Father Chito and one of the other hostages sneaked out the back of the mosque and ran for their much desired freedom, when the Army was close to them.
Nearly two years have passed, little progress has been made, both physically and mentally – the city remains in ruins, 100,000 people still displaced, living in camps or with relatives. Father Chito still cries when he thinks of the agony, and is still undergoing therapy.
However, he is optimistic about the prospects for inter-religious peace in Marawi.
"After the war, people learned a lot of lessons. Because Muslim people and Christian people, they know that through violence, no-one will be victorious, everybody is a loser," he said.