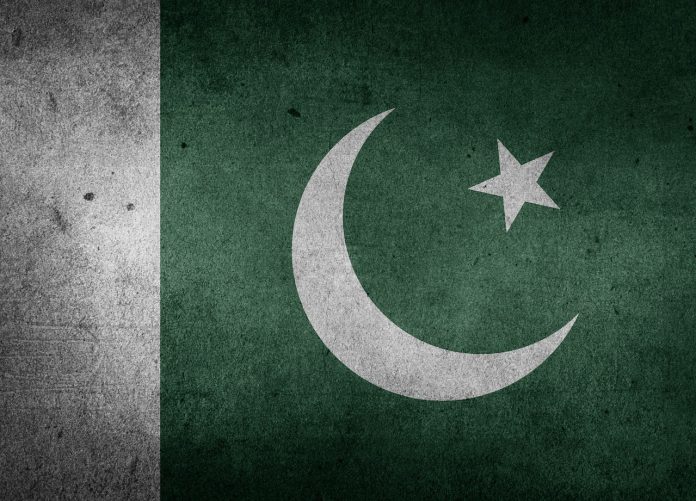 07/21/2019 Washington D.C. (International Christian Concern) – This week, US President Donald Trump will meet with Pakistan's Prime Minister Imran Khan. Among the topics to be discussed between the two leaders, many hope that the persecution of religious minorities and the state of religious freedom will be on the list of talking points. Fittingly, this meeting will take place only days after the conclusion of the US State Department's Second Annual Ministerial on Advancing Religious Freedom during which the state of religious freedom in Pakistan and the persecution of the country's religious minorities were discussed.
For many international observers, Pakistan is among the world's worst violators of religious freedom. In fact, the US State Department has designated Pakistan as a "Country of Particular Concern" (CPC) for its systematic, ongoing, egregious violations of religious freedom. Open Doors, a persecution watchdog group, has ranked Pakistan as the fifth worst country for Christians in the world.
Although these designations have drawn international attention to the issue of religious freedom in Pakistan, Pakistani Christians continued to experience extreme levels of persecution during the first six months of 2019. In the last six months, International Christian Concern (ICC) has documented 28 instances of religiously motivated violence against Christian women, including kidnapping, rape, torture, and forced conversion, seven blasphemy accusations, four cases of murder, and five cases of religious intolerance.
Violence Against Christian Women
Women from Pakistan's religious minority communities, including Hindus and Christians, have reported a surge in religiously motivated violence and the number of instances of forced conversion to Islam. Young women and girls from minority communities are targeted, kidnapped, raped, and forcefully married, in addition to be forcefully converted to Islam. In the first six months of 2019, ICC documented 28 cases of Christian women falling victim to this abuse.
Among those victimized was Samina Iqbal, a Christian mother of three from Rawalpindi. On February 25, Saima was kidnapped and forcefully converted to Islam on the outskirts of Islamabad by a man named Muhammad Khalid Sati. When Saima's husband, Naveed Iqbal, was informed about the abduction, he immediately went to the police. There, he found very little assistance.
After 10 days of investigation, the police finally found Saima. However, instead of helping free Saima, the police notified Naveed that she had converted to Islam and married the accused.
After several failed attempts to free his wife, Naveed appealed directly to Pakistan's Prime Minister in a Facebook video that went viral. Thanks to the viral coverage of Saima's case, she was freed from her kidnappers and returned to her husband and children in March.
According to a 2014 study by the Movement for Solidarity and Peace Pakistan, as many as 1,000 minority women and girls are kidnapped, raped, and forced to convert to Islam every year. Victims primarily come from Pakistan's Hindu and Christian communities.
"As many as 1,000 minority women and girls are kidnapped, raped, and forced to convert to Islam every year. Victims primarily come from Pakistan's Hindu and Christian communities."
Blasphemy Allegations
False accusations of blasphemy, and the violence that often follows, also continue to affect Pakistan's Christians. In the first six months of 2019, ICC documented seven Christians who were falsely accused of committing blasphemy against Islam.
This included four Christian women from the Farooq-e-Azam neighborhood of Karachi, Pakistan, who were falsely accused of desecrating a Quran on February 19. When news of the false accusation spread, a mob of enraged Muslims attacked the primarily Christian neighborhood, leading to the displacement of approximately 200 Christian families.
According to Aslam Masih, a local eyewitness, "Samina Raiz accused Sunaina Amjad, age 22, Sophia Amjad, age 18, Soneha Amjad, age 14, and Sophia Qamar, age 30, for desecrating a Holy Quran. She claimed they stole a copy of the Quran and ruined it by submerging it into a basin of dirty water."
"After police investigated, it was revealed that Samina borrowed a copy of the Quran from Khalid Khan, a nearby shopkeeper," Masih told ICC. "When she reached home, she threw it into a water tub in the restroom. She purposely alleged the Christian women of desecrating the Holy Book of Islam." Raiz later admitted to orchestrating the incident and she and her husband, Fayaz, were arrested.
False blasphemy allegations are often motivated by religious hatred or attempts to settle personal scores. According to reports in Karachi, Raiz accused the four Christians because they were the relatives of her Christian landlord who had recently asked her and he husband to leave their rented house.
The above examples represent only a small portion of the instances of persecution experienced by Pakistan's Christian community in the first six months of 2019. In addition to these outright instances of persecution, Pakistani Christians across the country also face everyday discrimination because of their faith.
If the US wants to champion religious freedom and the rights of religious minorities, the persecution of Pakistan's Christians and other religious minorities must be among next week's talking points with Prime Minister Khan. If the issue remains undiscussed, the state of religious freedom in Pakistan will continue to be among the worst in the world. It will also mean that the next six months will likely be no different than the last for Pakistan's Christian community.