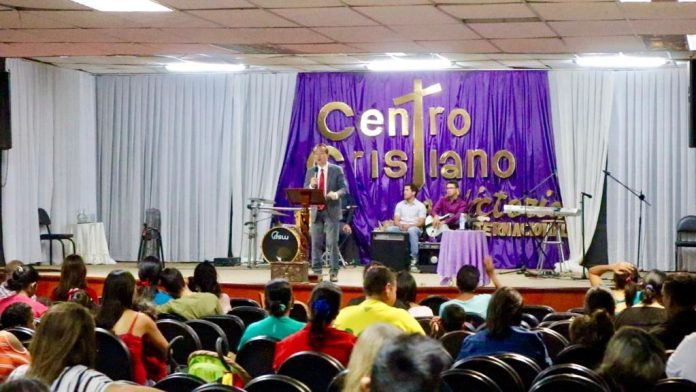 Pastor of Manmin megachurch in Seul, South Korea, and Colombian missionary urged christians in Venezuela to unite to overcome the crisis.
Pastor Chang Jung-yeon visited Venezuela from March 11 to 22 to meet pastors and believers in six regions, including Caracas, Bolivar, Yaakui and Tachira. "Currently, Venezuela is experiencing many difficulties in economic disruption. Let us overcome our difficulties by faith," minister said. Pastor Chang stressed that "God's love and power can help them to overcome all difficulties."
Venezuelan local pastors and saints have expressed their gratitude to Manmin Central Church and Senior Pastor for their persistent prayer that they "feel God's warm love and strength in the face of national difficulties."
Venezuela was once the richest country in South America, but many people are leaving in recent years due to falling oil prices, severe economic difficulties and domestic uncertainties. It is a situation where the lives of the people have become very difficult as the situation of the two presidents of one country, and the greatest blackout in the history of South America have been increased.
Meanwhile, Korea's Manmin Central Church, with over 11,000 co-operative churches around the world, led the 2004 Healing Crusade in Peru. Currently, it is expanding its mission area in South America such as Peru, Colombia and Argentina.