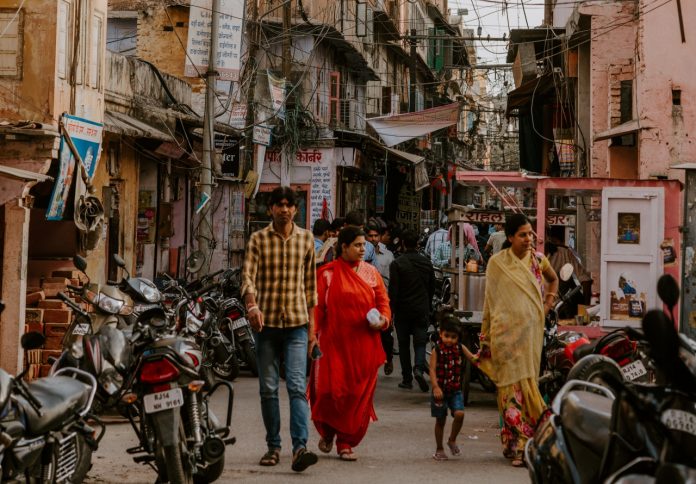 Police and news media further joined forces with Hindu extremists in recent attacks in southern India, including one where a mob terrorized children in Sunday school, sources said.
In Tamil Nadu state, Pastor Selva Raj was leading a worship service in Amathur village, Virudhunagar District, when a mob of some 300 Hindu extremists on Nov. 11 charged in and demanded that they vacate the building immediately, he said.
Members of the extremist Hindu Munnani destroyed a shed in front of the building and began threatening the children gathered for Sunday school in foul language, he said.
"They took away the Bible storybooks and some song and activity books from the children and tore them into pieces," Pastor Raj told Morning Star News. "They scared the children away by telling them that they will be beaten up if they are seen in the church premises ever again."
As he was trying to calm the children, police arrived and told him that a complaint had been filed against him, and that he should go with them to the police station, he said. Upon arrival, a huge mob of hard-line Hindus had already gathered, demanding that he promise in writing that he would leave the village and never return.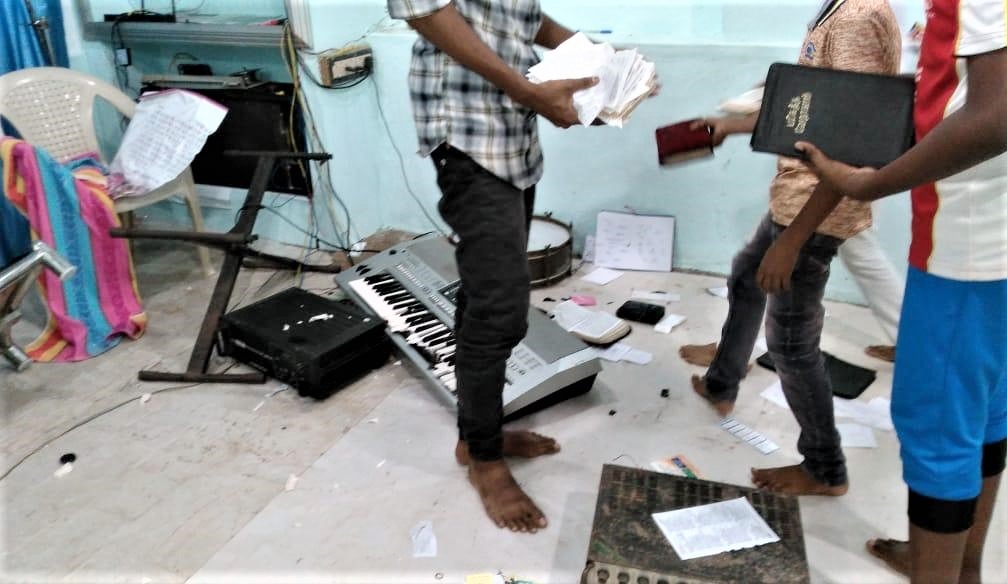 "I told them that I am not going to write anything," he said. "The inspector also told them, 'If he has done something wrong, you tell us, and we can give him a strong warning to not do it. But we do not have the authority to tell anyone to leave the village.'"
The Hindu extremists then demanded that the inspector warn him to stop church services and threatened to pressure the building owner to evict him, Pastor Raj said.
The church's rental agreement expires in January, and the building owner has told Pastor Raj that he cannot renew the lease, the church leader told Morning Star News.
"The building owner is under severe pressure from the Hindu Munnani," the pastor said with tears in his eyes. "He told us that he can't extend our period of stay, and that we must vacate. The Hindu villagers are reluctant to rent out even a small room for us."
Seven years ago the pastor had moved to Amathur from Sivakasi, 11 miles away, where he had ministered for about 14 years. Christians in Sivakasi initially came to Amathur for fellowship and to help in the ministry, but an official with the Hindu extremist Bharatiya Janata Party (BJP) and his aides warned him and others that no Christian was to be allowed to enter Amathur, the pastor said.
"He chased four pastors away on motorbikes," Pastor Raj said. "It continued for years – he would not let pastors or believers from neighboring villages into Amathur. The last three years, he went door-to-door telling people, 'You shouldn't go to that church. There shouldn't be Christian prayers in our village. Keep away from Christian preachers."
Despite the threats, parents sent their children to Sunday school, which irritated the BJP official, the pastor said.
"I'm ready to become martyr for Christ," he said. "Until my Lord provides us a building, we will continue serving the Lord. It is fine even if we do not have shelter, we will not stop worshipping Him. We are ready to die for Christ."
India ranked 11th on Christian support organization Open Doors' 2018 World Watch List of countries where Christians experience the most persecution.
Morning Star News, morningstarnews.org