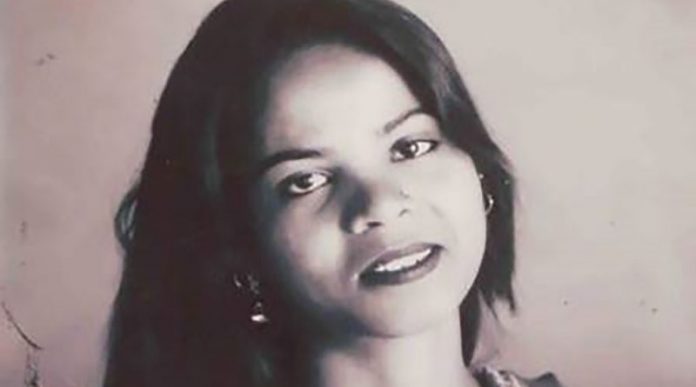 LAHORE, Pakistan (Morning Star News) – A Christian mother who spent nine years on death row before being acquitted in Pakistan's most high-profile blasphemy case was released from prison late Wednesday night (Nov. 7), sources said.
Sources close to the family and government officials confirmed that Aasiya Noreen, better known as Asia Bibi, was released from Multan Central Jail late last night and is in protective custody after authorities received release documents. But they denied reports that she had boarded a plane and left the country.
She had remained behind bars despite being acquitted of blasphemy charges by Pakistan's Supreme Court on Oct. 31.
Earlier reports circulated in local media that Noreen had been flown from Multan International Airport to Noor Khan Airbase in Islamabad on a private aircraft, and that she and her family had then boarded a plane to the Netherlands. An Interior Ministry official initially confirmed that she was en route to the Netherlands, but later the Pakistani Foreign Office rejected as "rumors" that Noreen had been flown out of Pakistan.
"There is no truth in reports of her leaving the country – it is fake news," Foreign Office spokesman Muhammad Faisal told a press briefing.
Faisal reiterated that Noreen was in Pakistan and "in a safe place."
"Aasiya Bibi is a free citizen. After the court's verdict, she can go wherever she wants," Faisal said. "There is no restriction on the mobility of a free citizen."
He added that only the Interior Ministry or the law could specify if her name could be placed on the "no-fly" or Exit Control List (ECL) prohibiting her from leaving the country, where Islamic extremists have vowed to kill her.
Earlier on Thursday (Nov. 8), Noreen's lawyer, Saiful Malook, had told Morning Star News that he had learned that she and her family were being flown out of Pakistan, but a source close to the family denied it. The source told Morning Star News that Noreen, her husband Ashiq and two daughters were in protective custody and would be flown out of the country on Friday (Nov. 9).
"There's no truth in reports that Aasiya has been flown out of Pakistan," the source said. "I spoke to the family soon after receiving information about her release, and they are very much in the country. However, they will be moving out on Friday."
He said he could not reveal where the family would be relocating.
"Aasiya is well and very happy at being united with her family," he said. "She will be expressing her gratitude to the Supreme Court in a video message after leaving Pakistani soil."
Malook, her attorney who has fled to the Netherlands for his own protection, told Morning Star News that the Supreme Court would not admit a petition to review her acquittal.
"Thank God Aasiya is free after nine years of solitary confinement and is now reunited with her family," he said.
Junior Minister for Interior Affairs Shehryar Afridi on Wednesday (Nov. 7) told Voice of America that the government would not put Noreen's name on the no-fly list unless it were ordered by the Supreme Court.
Her release had been put on hold after authorities held talks with leaders of the hard-line Tehreek-e-Labbaik Pakistan (TLP) who objected to her sentence being overturned and wanted to see her publicly hanged.
According to security sources, the government had decided to remove Noreen from prison in order to ensure her safety. They said jail authorities last month arrested two inmates for allegedly conspiring to strangle her. Noreen's security was also enhanced after those arrests.
Malook said he had been informed about the plot.
"But this was expected," he told Morning Star News. "She had a 50 million-rupee prize on her head, so many people were looking for an opportunity to kill her. But [assuming she leaves the country] I am happy that she won't have to live the rest of her life in fear now."
Pakistan is ranked fifth on Christian support group Open Doors' 2018 World Watch List of the countries where it is most difficult to be a Christian.