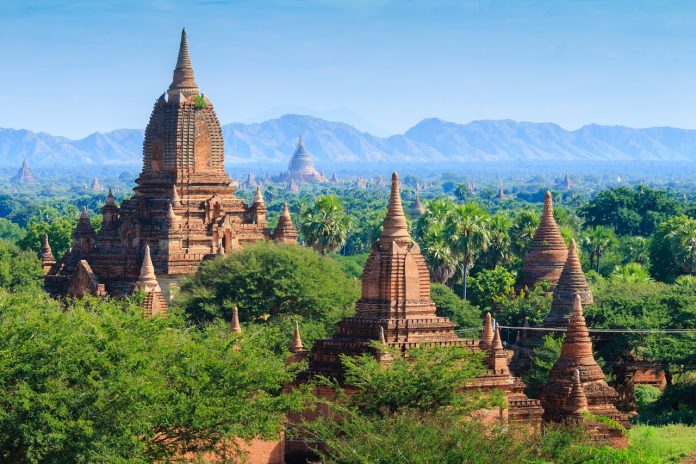 10/17/2018 Washington D.C. (International Christian Concern) – Mading Zai Dan Bawm Ying is one of two Kachin youth pastors beaten by members of the Myanmar army-based Border Guard Force (BGF) last July while trying to protect Christian homes from being destroyed.
International Christian Concern (ICC) recently visited Pastor Zai Dan Bawm Ying in Kachin State to discuss what happened that night. Here is his account of the encounter which sheds light on the daily challenges faced by Christians in Kachin State.
A 30-year-old pastor from the Wine Maw district of Sadon Township La Gawn village, Zai Dan Bawm Ying owns a home and rents it to a local family. On July 30, military officials came to his home to inform him of road work they were going to begin. In order to do so, they planned to knock down the drainage along with some of the property beside the kitchen. He was unaware of upcoming road work and reached out to his friend and fellow pastor Saya La Khri to inquire more about the construction. Saya La Khri confirmed that there had been no prior consultation about the project.
As they were speaking in the house, a man who appeared to be a militia leader approached and intended to knock down the drainage. Zai Dan Bawm Ying attempted to negotiate with him, but the official was unwilling to budge, claiming that they do not need permission from anyone. The leader stated, "In this region, for development, the government did nothing, municipal did nothing as well. Since long time ago, we were the only ones who have been doing this job. […] We are the authoritative body here and we are doing it with authorities' consent."
The leader asked Zai Dan Bawm Ying not to press further and began to punch him. After the second punch, he tried to defend himself, but the other soldiers came over and joined the beating. The other pastor, Saya La Khri, tried to stop the fight, but was dragged away and beaten as well. Zai Dan Bawm Ying's wife also came over and tried to convince them to solve the matter peacefully, but she was also struck twice.
Finally, the group stopped beating the pastor, tied his hands up, and brought him to Lu-Nyoun base. Once they arrived at the base, they continued the beating. They beat him so severely that they broke three large bamboo sticks and knocked him unconscious. By 12:30 a.m., the pastor was placed in a cell. His guards were instructed not to let anyone approach him.
At 5:00 p.m. the next day, with his eyes and mouth swollen, he was released from his cell and taken to the Sadon Development office. His request to see his family was denied. Zai Dan Bawm Ying recalled, "They just left me in the car and they went upstairs to have [a] conversation. They informed me after their conversation that this incident had been reported online, therefore they were not letting me go that night." He spent another night in detention as a result.
The next morning, on August 1, local pastors and church members came to bail him out. Rather than going home, he spent the night in the church office, where he met with fellow colleagues who encouraged him to work on a peaceful disposition of the event. However, Zai Dan Bawm Ying wanted the truth to be revealed. While he was being held captive in the detention center, the military officials had lobbied against him, claiming that the pastors started the fight and they merely reacted to their poor behavior.
"As this incident happened to me, I am constantly praying for the truth to prevail. Because of all these prayers, I believe God has been leading me…step by step."
The next morning, he met with the secretary of Wine Maw Zone who, like his colleagues, agreed that he should pursue a peaceful settlement. He proceeded to meet with elders to discuss his conditions on the peaceful agreement. He stated that he would like "the people who committed this act against me to admit whatever they did and admit that what they lobbied online is not true. Also they should admit that we both did not commit any physical harm to them."
Secondly, he wanted an investigation on those who beat him. Finally, he asked "for [them to] promise that this kind of treatment to civilians from the armed forces and also physical assault not to happen again." The officer agreed.
On August 3, along with members of the Kachin Baptist Convention staff, the pastor headed to the offices to sign the necessary paperwork.  On the way there, one of the officers who could not make it to the signing met him along the road and gave him 15 lakh kyat ($1,200 USD). Zai Dan Bawm Ying stated that he did not want the money, because he was seeking the truth, not a financial settlement. Yet, the officer said it was not from the military or any form of settlement, but simply a gift from one Christian to another. Zai Dan Bawm Ying said, "I resisted, but elders in my community and also secretary (Wine Maw Zone) persuaded me to accept so I had to accept." Yet to this day, the money has been left untouched.
They arrived at the office to sign the documents for the peaceful settlement. The documents in hand were carefully worded statements they all agreed on. However, Zai Dan Bawm Ying was misled about the signing process despite their pre-negotiations agreement.
Though he wanted to protest, the signing was "in front of a lot of people, many believers and many others from the army side as well, so it was not appropriate for me to argue or insist. Besides, in our Christian belief, rebellious manner is not deemed appropriate so I did not voice my opposition publicly."
In the end, no one from the militia came out to sign the document that Zai Dan Bawm Ying had prepared. They waited as long as they could, but nothing happened. Still today, no one has signed his side of the agreement.
Zai Dan Bawm Ying told ICC that many churches prayed for him throughout this ordeal. He said, "My faith was inherited from my parents, but because of this incident my faith has been deepened exponentially and I embraced this experience as His grace. As this incident happened to me, I am constantly praying for the truth to prevail. Because of all these prayers, I believe God has been leading me… step by step."
Pastor Zai Dan Bawm Ying does not feel that justice has been served in his case. As a result of the incident, he has trouble hearing and cannot swallow his food properly. He asks that the Church pray for the truth to be revealed and for the healing of his body.