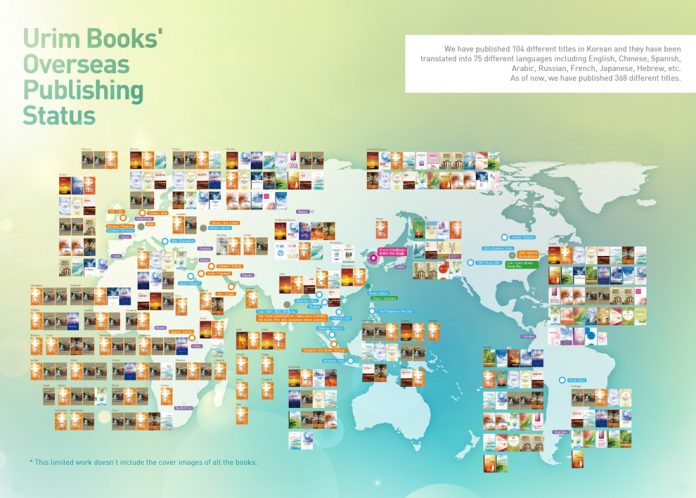 "You shall put in the breastpiece of judgment the Urim and the Thummim, and they shall be over Aaron's heart when he goes in before the LORD and Aaron shall carry the judgment of the sons of Israel over his heart before the LORD continually." — Exodus 28:30 —
Urim means "Light" and Thummim means "Perfection" in Hebrew.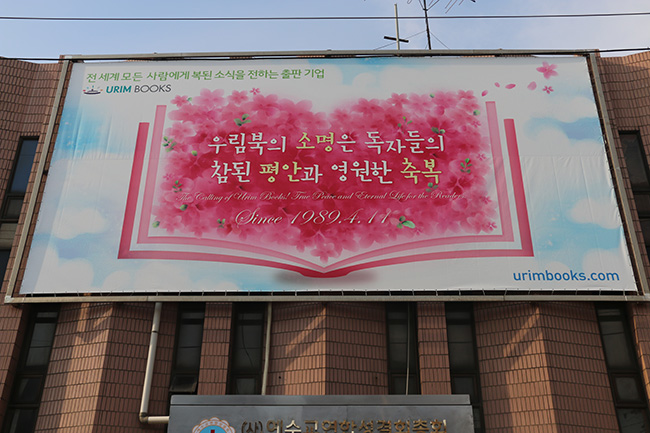 With Dr. Jaerock Lee's testimonial book Tasting Eternal Life before Death published as the start in april of 1987, Urim Books has published many books such as The Message of the Cross, The Measure of Faith, Heaven I & II, Hell, Awaken Israel, Footprints of the Lord I, Seven Churches, and Love is the Fulfillment of the Law.
Jaerock Lee has written 112 books in total including The Message of the Cross that explains God's love and the providence of salvation, Heaven, Hell, and Spirit, Soul & Body. Many of the books have been translated into 61 languages, and now there are 486 versions of the books in multiple languages. There are also 522 editions in 58 languages in total available in the electronic format.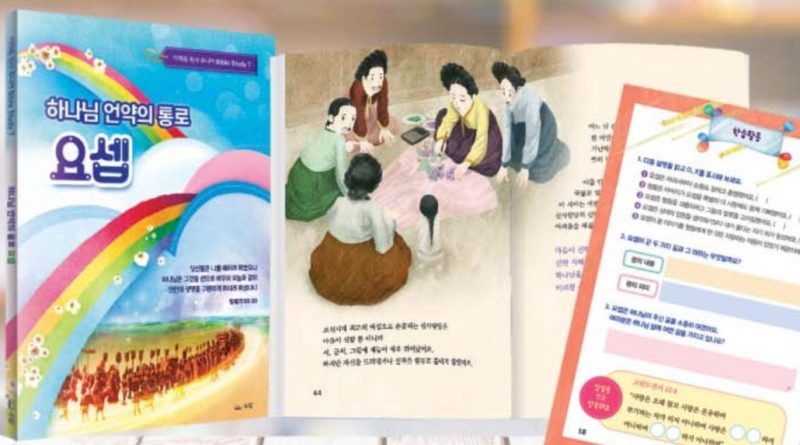 A new Bible study book to present a good role model to them was published on April 17, 2018. It is Dr. Jaerock Lee's seventh book in the junior Bible study series titled Joseph, the Passage to God's Covenant.
This book depicts the life journey of Joseph: from the time when he seemed to hit rock bottom when sold as a slave to Egypt at the age of 17 until he became the second ruler to the Pharaoh over Egypt and built the foundation of Israel to become a great nation.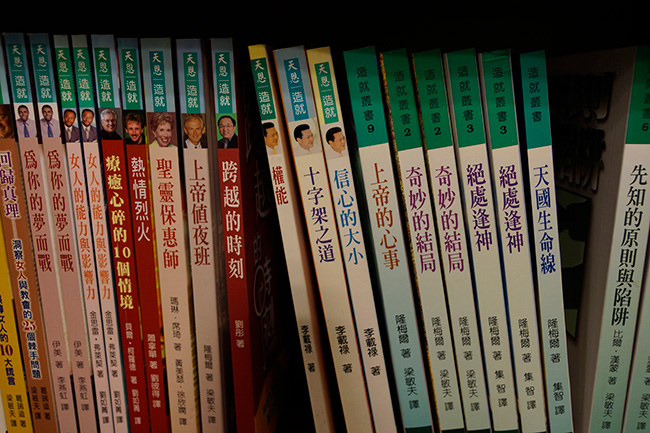 Urim Books delivers the light of life of the Lord to the world (www.urimbooks.com). They participated in CBA International Convention held in Nashville, Tennessee, USA from July 9 to 11 in 2018. Christian Booksellers Association (CBA) is a united organization of approximately 1,400 Christian publishers and bookstores in 150 countries. It annually holds its convention to exchange information and make business agreements with Christian book publishers, distributers, and promoters from all around the world.
Urim Books displayed 38 books in English and 24 in Spanish including Dr. Lee's autobiography My Life My Faith that has been published in 40 languages in the booth. A video was presented that introduces Dr. Lee's books. In this convention, Urim Books made agreements of partnership with publishers in the U.S., Malaysia, and India and signed MOU about book distribution and publication with Manna Christian Bookstore in New Zealand and 3.16 Publishing House in the Netherlands.

The publishing house constantly takes part at international book exhibitions, presenting Christian products in different languages.
Seul, 2010
Seul, 2011
USA (ВЕА), 2011
In 2017 leading Korean publishing executive Kyungtae Noh, CEO of Urim Books, became the new director of International Trade Association CBA Korea.
"I want to strengthen the impact of Christian resources in Korea and around the world," Noh said.
South Korea has a very strong and vibrant Christian community. About a third of the nation is Christian, primarily Protestant denominations, and there is no dominant religion in the religiously pluralistic nation. Korea is the world's second-largest missionary-sending nation, just next to the U.S.
Noh recognized the need for leadership among the Christian publishing and retailing communities in Korea and volunteered to step into leadership to demonstrate and promote unity in the body of Christ to further the Gospel message.
Meetings at UNITE 2017 included discussion of a cooperative biannual conference in South Korea for training, international networking, and heightened awareness of Christian literature and content providers.
"Unity strengthens the power of organizations, and I see tremendous opportunity to advance the Gospel through cooperation among Christian organizations and associations," Noh said.
---
Singapore, 2013
Beijing, 2013
Tokyo, 2013
Urim Books has published more than 400 Christian titles in 75 languages, including English, French, Japanese, Chinese, Arabic, and Hebrew.
---
Tokyo, 2014
New Delhi, 2014
India, 2017
Esther Jung, head of the translation office of Manmin Church, told how they manage to achieve effectiveness in this ministry.
"I think the main secret is hidden in the teachings of our pastor Jaerock Lee, said Esther Jung. It is important to exalt God above all. We work here for God's glory and do not think about how other people are evaluating us. We want God to highly evaluate our actions. It is a teaching of our pastor. This is the main secret."
Although some Christians in other countries do not work hard enough, the employees of the translation office of Manmin church wok effectively and do not try to hide behind "spirituality" in order to justify their mistakes, noted Esther Jung.
The grace of God comes with His justice, believes Esther Jung. We were taught that what you sow on the earth you will reap in heaven. We want to receive a great reward. That is why we strive so hard. We expect to receive our reward in the heavenly Kingdom.
But the head of the translation office stressed that she is not an overly strict boss who controls every step of her dependants.
I just let them do their job, said the minister. I do not tell them what to do. If they work too hard then I tell them they need to get some rest. These are my rules. I do not need to be strict with them, because they do their job which they will be rewarded for in the heavenly Kindom. Therefore, they work hard. But sometimes I have to stop them."
https://www.instagram.com/p/BJDX9oRj-9D/