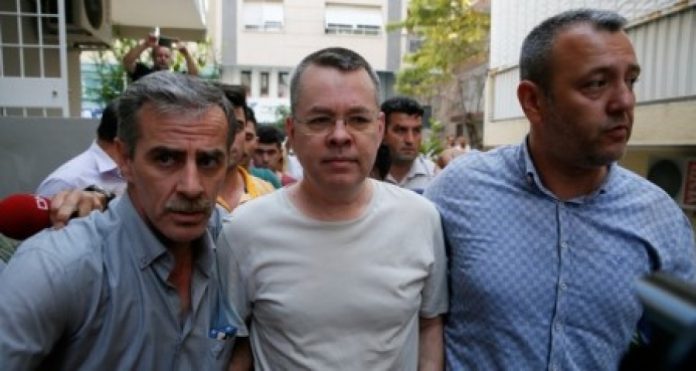 SANTA ANA, Calif., (ANS July 26, 2018) — David Curry, president and CEO of Open Doors USA, has reacted to reports that Andrew Brunson, an American pastor jailed in Turkey, has been moved from prison confinement to house arrest.
"Open Doors USA is heartened to hear of Pastor Andrew Brunson's release from prison to house arrest. This progress gives us hope, but we remain adamant that Turkey drop all charges against Pastor Brunson," he said.
"As Pastor Brunson has said, and as Turkey's sham trial has borne out, he is in prison for his faith and work as a Christian pastor. It's another attack on faith by Turkey, which the Open Doors World Watch List ranks as the 31st most dangerous place to be Christian. President Recep Erdogan must face the reality that his government's persecution of Christians won't be tolerated on the world stage, and I continue to call on the U.S. government to do everything in its power to pressure the Turkish regime to drop all charges against Pastor Brunson immediately.
"As I attend the State Department's Ministerial to Advance Religious Freedom this week, it is inspiring to feel renewed excitement for Pastor Brunson as we heard firsthand from his daughter Jacqueline last night. My hope is the U.S. government will leverage this movement to put an end to the public persecution of an innocent man.
"Open Doors joins millions of Christians worldwide in praying for and calling for Pastor Brunson's full release."
About Open Doors USA:
For more than 60 years, Open Doors USA, which was founded by Dutch-born Brother Andrew, whose story was told in the best-selling book. "God's Smuggler," has worked in the world's most oppressive and restrictive countries for Christians. Open Doors works to equip and encourage Christians living in dangerous circumstances with the threat of persecution and equips the Western church to advocate for the persecuted. Christians are one of the most persecuted religious groups in the world and are oppressed in at least 60 countries.
Assist News Service, assistnews.net