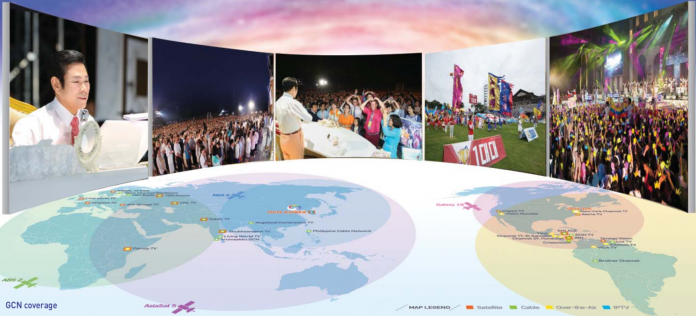 The well-known Korean megachurch Manmin will hold an annual Summer Retreat on 6-7 of August, 2018. The services will be held in South Korea and will be broadcasted internationally.
Among the participants of the event are pastors, missionaries and believers from different parts of the world. More than 5,000 people attended each of the previous Retreats. And more than 15 000 people from 37 countries participated in the Manmin Summer Retreat 2017.
The Summer Retreat services and events will be broadcasted live on television and on the Internet at GCNlive in 7 different languages (English, Korean, Russian, French, Spanish, Japanese, Chinese).
Schedule of services and broadcasts:
August 6 – Evening service. Starts at 19:00 South Korean time (14: 00 Moscow time, 6 am Eastern time).
August 7 – Athletic Meet. Starts at 9: 00 am South Korean time (5 am Moscow time, August 6, 8 pm Eastern Time).
August 7 – the final service with Camp Fire Praise and Worship. Starts at 19:00 South Korean time (14:00 Moscow time, 6 am Eastern time).
Such Summer Retreats gather thousands of people for a few days with an overnight stay. The Central Church Manmin has been holding these events for years.
Note: This year on July 25 Manmin Central Church celebrated the 36th anniversary of the opening. Senior Pastor Dr. Jaerock Lee heard the call from God in 1978 and after graduating from theological seminary he opened the church along with 12 other people at the age of 40. Today the church has grown up as a megachurch to have approximately 11,000 branch and associate churches all around the world.