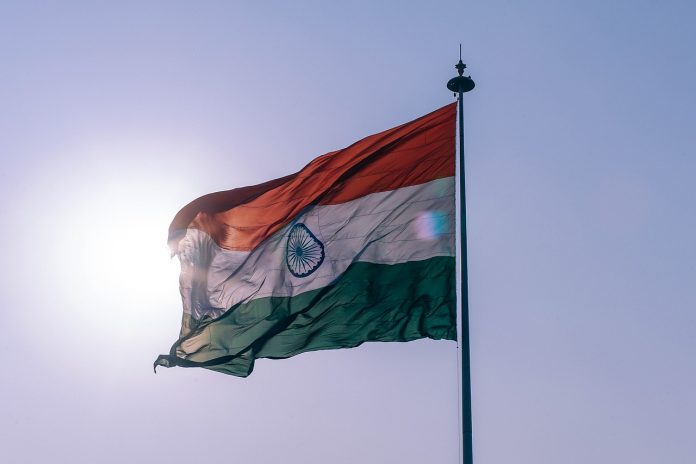 NEW DELHI (Morning Star News) – Brandishing hockey sticks and a gun that was fired on house-church grounds, masked Hindu extremists assaulted Christians in Uttar Pradesh, India.
After the July 2 assault that terrorized families and sent nine of about 50 injured Christians to the hospital for treatment, influential Hindus pressured police to file charges against the Christians, the church pastor said.
A partially blind girl identified as 12-year-old Rishu was severely beaten with sticks on her back, hands, legs and elsewhere on her body at the worship site in Raikashipur, Pratapgarh District, where about 100 Christians had gathered, pastor Ram Kumar Gautam told Morning Star News. The 50 people not injured managed to flee for their lives, he said.
A 10-year-old boy sustained a head injury that required seven stiches, Pastor Gautam said. He added that more of the injured church members would have obtained hospital treatment but were afraid of further violence.
"Dreading being attacked again, they did not accompany us for the medical tests, neither did they take their children to the hospital for proper medical examinations," the pastor told Morning Star News.
He said he was especially concerned about untreated injuries to other children.
"The way they have relentlessly beaten the believers made me so angry that I wanted to retaliate, but then when I look at God, all my anger goes away," Pastor Gautam told Morning Star News. "I and my wife were able to escape the attack so did not get hurt, but the others have not only sustained external injuries, besides internal injuries, but have also been mentally traumatized."
The Hindu extremists approached in three Mahindra Scorpio SUVs, each loaded with eight to 10 men carrying hockey sticks and other sticks, said the pastor. One had a gun.
"Someone from among the attackers was carrying a gun, and he fired five shots on the ground towards my house," Pastor Gautam said. "I am so thankful that nobody was outside the house, otherwise they would not have hesitated firing at the Christians attending the worship."
Those beaten also included women and the elderly, he said.
"They did not spare children as young as 7 years old and beat senior men and women alike," the pastor said.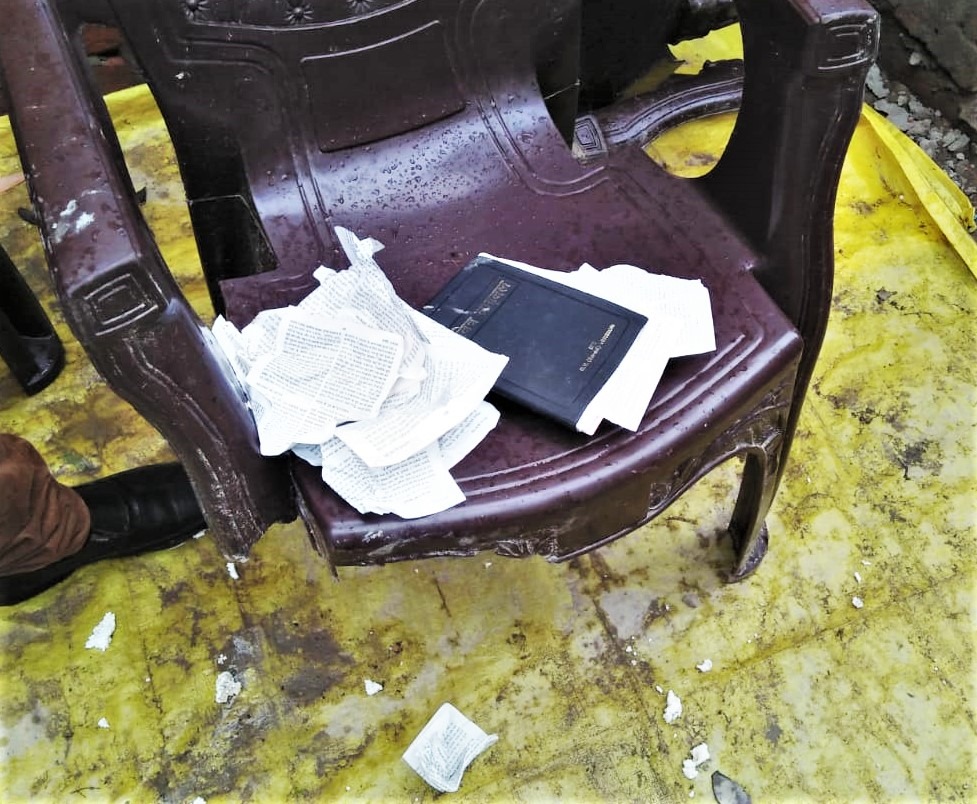 The assailants, he said, were members of the Hindu extremist Rashtriya Swayamsevak Sangh (RSS), and Bharatiya Janata Party (BJP), accompanied by a few villagers.
"I have been worshipping in my house every Sunday and Monday for the past three years," he said. "Gatherings vary, as the past two years 50 to 100 members attend. The villagers have never had problems in the past, and I have a very friendly bond with them."
Pastor Gautam said the church has grown even though they do not go out to preach.
"We do not do any kind of evangelism or conversion – people bring their sick, we pray for them and they are healed," he said. "Some continue to come, others choose to stop coming after receiving healing."
Most of those attending his house church came from outside the village. Of the approximately 200 families in his village, only two are Christians, including his own, he said. The nearest church site is about 45 kilometers (27 miles) away.
The mob damaged a tent-like cover used over an exposed part of the worship area, and they tore Bibles and broke chairs, a sound system and a back-up battery. Also damaged were 10 of the Christians' motorbikes. Besides the vehicles, Pastor Gautam estimated total damages of at least 80,000 rupees (US$1,170).
Police Pressure
The church leader approached Sangramgarh police the same evening, and officers registered a First Information Report (FIR) against four unmasked assailants he was able to identify – Rajinder Singh, Rohit Singh, Shivam Pande and Vivek Tiwari, he said. The FIR also mentions 20 unidentified assailants.
Charges against the attackers have been registered under Indian Penal Code sections for rioting, causing hurt, insult with intent to provoke, criminal intimidation, and Section 3(1)(x) of the Scheduled Castes and the Scheduled Tribes (Prevention of Atrocities) Act, 1989.
No arrests have been made, and meantime police said they were forced to file a counter complaint against the Christians the day after the attack.
The counter FIR against four Christians and two non-Christians was registered under IPC sections for rioting, rioting with deadly weapons, unlawful assembly, attempt to murder, house-trespass, voluntarily causing hurt, provocation, criminal intimidation, robbery and insulting others' religion.
While police booked the attackers under sections that would let them off easily, sources said, the Christians have been booked under offenses that carry stricter punishment.
A high police official and an administrative officer whose names are undisclosed for security reasons visited Pastor Gautam and told him that they were pressured to register the counter FIR against the Christians, he said. Knowing that Pastor Gautam and others are poor, they did not want them to be harassed, according to the pastor.
Though they claimed to know the true nature of the attack and assured the pastor and others of a fair investigation and that they would "try and cancel these sections," Pastor Gautam said that, as no action has been taken against the perpetrators, Christians feel grave insecurity.
"If police do not do anything [against the assailants), then how will we survive?" he said. "If they [Hindu extremists] can falsely blame us, produce a cooked-up story, levy all kinds of sections on us and the police cannot do anything except come to us and tell us that they know we are blameless and that they were forced to file a complaint against us, how can we be assured of any help in our case, if police themselves are helpless?"
In a panicked tone, he added, "This means that they [Hindu extremists] can very well do whatever they want."
Pastor Gautam said he learned that a Member of Legislative Assembly has exerted pressure in the case.
There has been no worship service since the attack, as police have provided no protection, he said. The pastor and others named in the FIR have left the village.
"Our prayer meetings have stopped," Pastor Gautam said. "We came to know from villagers that the assaulters have threatened to kill us if we meet for worship again."
His family left their home on July 6 after the false charges were filed on July 3, he said.
"My entire family is in disarray – we do not know what to do. My children and I have been suffering," he said. "We have no money to get us bail. The lawyers are asking for a huge fee, and that is something that we cannot afford, so we are out of our village and have not been able to go back home for fear of being arrested."
The two non-Christians named in the FIR were the ones who called police to report the ongoing assault; the Hindu extremists included them out of rage, he said.
The hostile tone of the National Democratic Alliance government, led by the Hindu nationalist BJP, against non-Hindus, has emboldened Hindu extremists in several parts of the country to attack Christians since Prime Minister Narendra Modi took power in May 2014, religious rights advocates say.
India ranked 11th on Christian support organization Open Doors' 2018 World Watch List of countries where Christians experience the most persecution.