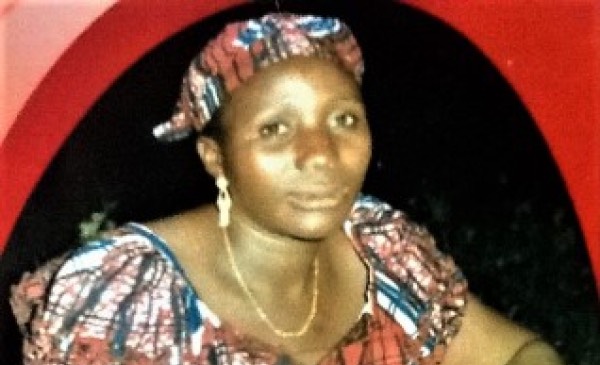 By Michael Ireland, Chief Correspondent, ASSIST News Service (www.assistnews.net)
JOS, NIGERIA (ANS – July 6, 2018) – Thousands of people attended the funeral yesterday of a pastor, his wife and another church leader, all killed by suspected Muslim Fulani herdsmen on June 27 in central Nigeria.
Morning Star News (www.morningstarnews.org) reports the Rev. Ayuba Ahmadu, senior pastor of the Evangelical Church Winning All (ECWA) in Miango said the three Christians were ambushed and shot to death as they returned to Miango, Plateau state, after visiting relatives in Baduru village, Kaduna state who had been attacked by Muslim Fulani herdsmen.
The Rev. Micah Wujit, 46-year-old associate pastor of the ECWA congregation in Miango, and his wife Ruth Wujit, 35, leave behind eight children, Pastor Ahmadu said. Emmanuel Tingo, pastor of the church's English-speaking congregation, leaves behind his wife and three children, he said.
Their corpses were found at about 11 a.m. June 28, he said. The two pastors were natives of Baduru village, Kaduna state.
Morning Star News went on to report that besides at least 218 people slain in predominantly Christian areas around Jos on June 23-25, seven other Christians were killed in villages around Miango in June, according to sources. Muslim Fulani herdsmen attacked Kwall, Kpachudu and Hukken villages, said area resident Patience Moses.
On June 19 in Kwall village, in the Bassa Local Government Area (LGA), the secretary of the ECWA church in Kwall, Danjuma Edo, and his family members were slain in their home by Fulani herdsmen, she said. Killed were Edo, 40; Mary Danjuma, 34; Sibi Baba, 21; and Ayo Danjuma, 18.
"They were killed at about 11:30 p.m. on June 19 as they were sleeping," Moses said.
"On June 17 in Kpachudu village, a man named Sarki, 20, a member of ECWA church there, was ambushed and slaughtered at about 9 p.m. And on June 16, in Hukken village, two other Christians were killed by the herdsmen, a woman and her son."
Godiya Abass and her 11-year-old son, Friday Emmanuel, were killed as they worked on their farm at about 10 a.m., Moses said.
The news outlet said the attacks in the three villages preceded the slaughters in predominantly Christian villages in the Barkin Ladi, Riyom and Bokkos LGAs in Plateau state.
Christians make up 51.3 percent of Nigeria's population, while Muslims living primarily in the north and middle belt account for 45 percent.
Nigeria ranked 14th on Open Doors' 2018 World Watch List of countries where Christians suffer the most persecution.
Meanwhile, Lord Ahmad of Wimbledon (a suburb of London, United Kingdom) has been appointed the British Prime Minister's Special Envoy on Freedom of Religion or Belief.
A press release by the Foreign & Commonwealth Office (FCO) states that in this role, Lord Ahmad, who is also Minister of State for the Commonwealth and the UN at the Foreign & Commonwealth Office, "will promote the UK's firm stance on religious tolerance abroad, helping to tackle religious discrimination in countries where minority faith groups face persecution."
Tariq Mahmood Ahmad, Baron Ahmad of Wimbledon (born April 3, 1968), is a British businessman and a Conservative life peer. Born in Lambeth, south London, he was educated at Rutlish School, Merton Park, in southwest London. He was appointed Minister of State for the Commonwealth and United Nations at the Foreign and Commonwealth Office on June 13, 2017.
Mervyn Thomas, Chief Executive of Christian Solidarity Worldwide said: "I am delighted that Lord Ahmad has been appointed the Prime Minister's Special Envoy on Freedom of Religion or Belief.
"CSW has been greatly encouraged by Lord Ahmad's concern and dedication for those around the world of all creeds or none who experience injustice because of their religion or belief, and we look forward to continuing to work with him to uphold and promote the right to freedom of religion or belief for all."
For further information on Lord Ahmad's appointment or to arrange interviews with CSW, please contact Kiri Kankhwende, Press and Public Affairs Team Leader at CSW on +44 (0) 208 329 0045, +44 (0) 782 332 9663 or email kiri@csw.org.uk .
CSW is an advocacy organization defending and promoting the right to freedom of religion or belief in over 20 countries across Asia, Africa, the Middle East and Latin America. As Christians, we stand with everyone facing injustice because of their religion or belief. www.csw.org.uk
Photo Captions: Ruth Wujit, slain along with her pastor husband and another church leader in Miango, Nigeria. (Photo courtesy of ECWA).