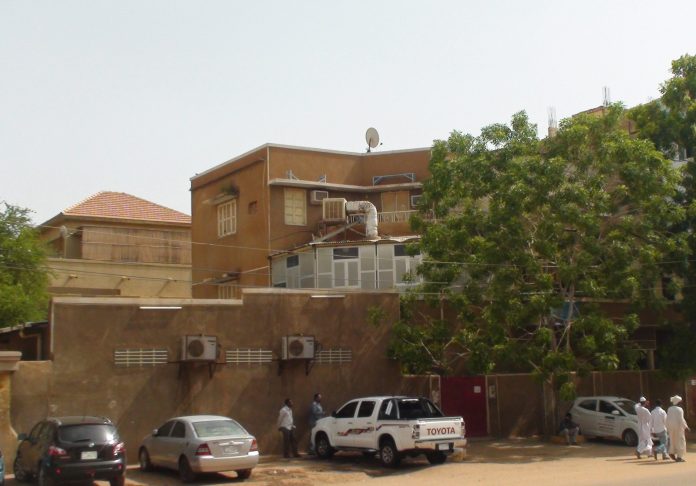 JUBA, South Sudan (Morning Star News) – Authorities in Khartoum, Sudan have handed back a church building that they had padlocked four years ago and threatened to seize, Christian leaders said.
A Sudanese church leader involved in the return of the Khartoum Christian Center building, owned by the Sudan Pentecostal Church (SPC), told Morning Star News that national security officials called him and other church members and returned it to them last month. Amid a wave of church closures and expulsions of South Sudanese Christians, Sudan's National Intelligence and Security Services (NISS) had closed the church in August 2014.
Government officials had said they closed the church building, which served as a worship venue for 20 years, because it was on land designated for office space. Though government officials stated that the closure was temporary, they gave no timeline, and church members feared the government would sell it. The government notified SPC leaders of the 500-member church that they should look for another place of worship since the space was designated for offices, an SPC leader told Morning Star News at the time.
The government gave no reason for returning the property to the church, but Christian leaders said they suspect foreign pressure played a key role. Morning Star News broke news of the church closure in early September 2014.
On Sunday (July 8), SPC leaders led a thanksgiving service attended by Christians from various churches in Khartoum at the site. High profile church leaders and government official attended the service, sources said.
The Rev. Philemon Hassan, chairman of National Baptist Church in Sudan, delivered a sermon urging the congregation to give thanks to the Lord for the return of the building. Those in attendance expressed their appreciation.
"Khartoum Christian Center (KCC) opens officially today amidst great bursts of spontaneous joy, praises and dancing to the Lord," said one church leader after the service.
Another church leader expressed joy after learning the building had been returned.
"At last Khartoum Christian Center is returned back to the church by the authorities," he said. "Christians are working tirelessly to wash the hall and clean up piles and piles of garbage inside the building. Glory to God for answering the prayers of God's people who prevailed in prayers."
Official had also confiscated a vehicle when they closed the church.
"The vehicle is among our demands to be handed over to the church," an SPC leader said.
In its campaign to rid the country of Christianity, church leaders say, Sudan has designated at least 25 church buildings for destruction.
Church Elder Interrogated
On July 1, NISS officials summoned an elder with the embattled Bahri Evangelical Church in north Khartoum over his protest against the notorious agency's confiscation of two of his vehicles in 2013.
Elder Noh Manzoul Musa was interrogated about his demand for the return of the vehicles, he wrote on his Facebook page shortly after his release.
Musa asked Christians across the world to stand with him and support him in prayer as he takes legal action against NISS for confiscating the vehicles without any explanation. He said NISS agents were not happy to learn of a lawsuit he filed against them in a Khartoum court.
"I am safe, thank God for the brethren who supported me," he wrote.
His appeal attracted support.
"May the Lord be with you and give you grace and wisdom and strength to make you climb all mountains easily," Sudanese Christian Amer Kodi wrote in a Facebook response.
A Sudanese Christian who lives abroad, Shandenii Adam, urged him to stand firm as he fights for justice for Christians in Sudan.
"Brother Noh, take courage and be strong for our Lord God is with you," he wrote. "Do not be afraid, but say the truth and the truth shall set you free."
The Bahri Evangelical Church belongs to the Sudan Presbyterian Evangelical Church (SPEC). Leadership of the SPEC remains in the hands of government-appointed committee members even after a court ruled in November 2016 that the appointments were illegal, sources said.
Harassment, arrests and persecution of Christians have intensified since the secession of South Sudan in July 2011. The Sudanese Minister of Guidance and Endowments announced in April 2013 that no new licenses would be granted for building new churches in Sudan, citing a decrease in the South Sudanese population.
Sudan since 2012 has expelled foreign Christians and bulldozed church buildings on the pretext that they belonged to South Sudanese. Besides raiding Christian bookstores and arresting Christians, authorities threatened to kill South Sudanese Christians who do not leave or cooperate with them in their effort to find other Christians.
Sudan fought a civil war with the south Sudanese from 1983 to 2005, and in June 2011, shortly before the secession of South Sudan the following month, the government began fighting a rebel group in the Nuba Mountains that has its roots in South Sudan.
Due to its treatment of Christians and other human rights violations, Sudan has been designated a Country of Particular Concern by the U.S. State Department since 1999, and the U.S. Commission on International Religious Freedom recommended the country remain on the list in its 2017 report.
Sudan ranked fourth on Christian support organization Open Doors' 2018 World Watch List of countries where Christians face most persecution.