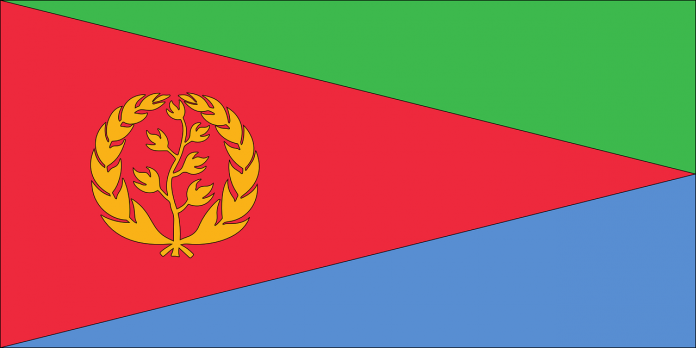 In a letter sent to the Eritrean Ambassador in the UK, CSW, Church in Chains (Ireland), the Eritrean Orthodox Church in the UK, Human Rights Concern-Eritrea and Release Eritrea have called on the Eritrean government to use its term on the United Nations Human Rights Council (UNHRC) to address the country's human rights crisis, as Eritrea approaches its 31st independence anniversary.
In 2021 Eritrea was re-elected to serve on the UNHRC, despite being found by a Council-mandated Commission of Inquiry in 2016 to have committed crimes against humanity since 1991, a longstanding refusal to cooperate with UN special procedures, and a lack of progress in implementing key recommendations made and accepted during its Universal Periodic Reviews.
The letter, sent following an online protest to mark 20 years since the beginning of a campaign of repression targeting Christians in Eritrea, states: "We are saddened… by the realisation that so many Eritrean citizens are yet to enjoy the full dividends of independence for which so much was sacrificed by so many."
The letter concludes by calling on Ambassador Estifanos Habtemariam Ghebreyesus "to use [his] good offices to encourage [the] government to release every prisoner of conscience unconditionally, to withdraw Eritrean forces from Ethiopia, and to use Eritrea's current term on the UN Human Rights Council to cooperate with its special procedures to address the nation's human rights crisis."
In March 2002, the Eritrean government effectively outlawed all practices not affiliated with the Catholic, Evangelical Lutheran or Orthodox Christian denominations and Sunni Islam, and began a campaign of arrests targeting unsanctioned denominations that continues to date, and that also affects the officially-sanctioned religious communities.
Tens of thousands of Eritreans are currently detained without charge or trial in life threatening conditions in more than 300 sites across the country. Among them are a significant number of prisoners of conscience, some of whom have been detained for decades on account of their political views or religious beliefs.
CSW's CEO Scot Bower said: "As we have done for 20 years now, CSW once again calls on the Eritrean government to end its decades-long repression of fundamental human rights, including of the right to freedom of religion or belief. We reiterate our commitment to standing in solidarity with the Eritrean people until every prisoner of conscience has been released and every citizen is free to enjoy all of the rights and freedoms afforded to them under the Universal Declaration of Human Rights, and in the International Covenant on Civil and Political Rights, to which it is party."