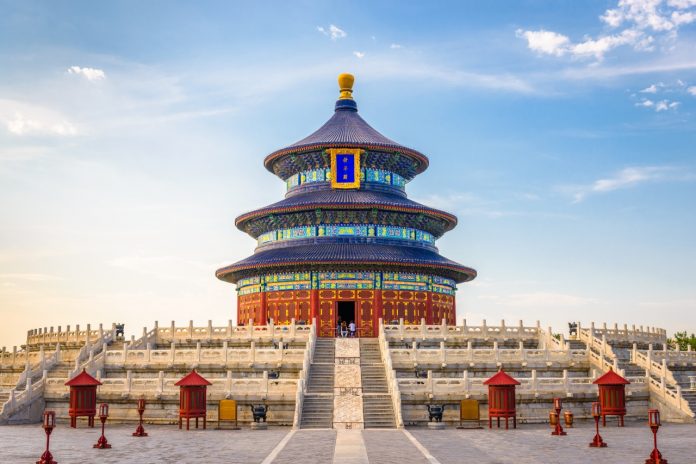 04/16/2022 China (International Christian Concern) – China's attempt to further control religious groups now is followed by a new set of rules focusing on the financial management of religious venues.
The State Administration of Religious Affairs (SARA) recently introduced the "Measures for the Financial Management of Venues for Religious Activities," which will come into effect on June 1. These measures were supposedly revised and refined by SARA and the Ministry of Finance, after they had asked the public for feedback from Nov. 5 to Dec. 5 last year.
The "Measures" include ten chapters and fifty-five articles, "to improve the financial management system for religious activity sites," according to the WeChat of the United Front Work Department.
According to China Christian Daily, the "Measures" stipulate that religious activity sites shall establish and improve internal financial management systems and institutions, and major matters shall be decided after the venue management organization conducts a study.
The venues should formulate an asset management system to strengthen the management of their current assets, fixed assets, intangible assets, and cultural relics and assets. The "Measures" clarify the supervisory responsibilities of religious affairs departments and financial departments, as well as the supervisory rights of financial personnel, religious clergy, donors, and religious people.
Moreover, religious venues shall provide the registration management authority with the financial and accounting reports of the previous year, as well as the acceptance and use of donations, within the first three months of the second year.
Asia News comments that these new rules impose greater government control over religious activities. With the United Front Work Department and the Ministry of Finance now in charge of the finance of religious sites, religious personnel, believers, and donors need only be consulted. This means that places of worship and their finances can be used "only" per Communist Party's instructions.
Given most house churches are not registered with the government, while these new measures will not directly impact them, it is possible that the authorities could accuse unsanctioned churches in the future for not obeying these regulations and the Revised Regulations on Religious Affairs, and proceed to shut down their churches.