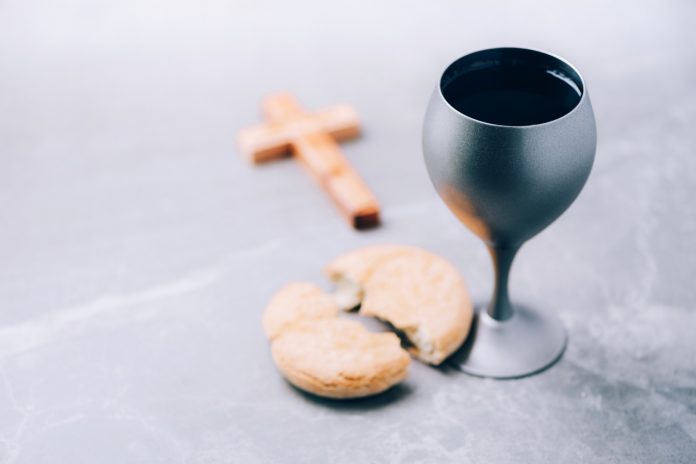 TBN, the world's largest religious broadcaster, announced today a special Holy Week lineup of programming featuring exciting new content as well as a few past favorites returning by popular demand. Due to the success and overwhelming audience response to TBN's Easter programming over the last two years, the network is offering a week-long schedule of Resurrection Day-themed content beginning tonight, Monday, April 11 through Easter Sunday, April 17.
Beginning tonight, April 11 at 8 p.m. ET the network is partnering with the Museum of the Bible to present the beloved The History of Easter hosted by Matthew West. Filmed in Israel, Italy, and at the Museum of the Bible in Washington D.C., the program presents a vast perspective on the history of Easter, including the origin of many of its traditions that have grown through the ages, ending with a presentation of the original Easter week. Audiences can stay tuned for a brand new Easter episode of Takeaways with Kirk Cameron titled "The Evidence & Authority of the Resurrection" at 9 p.m. ET.
Celebrate Easter with Javen & Friends will air on Tuesday, April 12 at 8 p.m. ET and will be hosted by Javen and his guests Geron and Becky Davis, Michael Tait, Lynda Randle, Nicole C., Nate Bean and 4Given, Voices of Lee, and Christ Church Choir.
On Thursday, April 14, TBN will present live Jesus in the Passover: A Live Broadcast Event with Rabbi Jason Sobel and Shawn Bolz at 8 & 10 p.m. ET. Rabbi Jason and Shawn will invite audiences to honor, remember, and re-enact what Jesus did with his disciples by joining in this global Passover experience. Offering a guide through the important steps of the Passover Seder and explaining how each aspect of the seder points to our Lord and Savior Jesus, Rabbi Jason and Shawn will teach you how to connect with the Jewish roots of the Christian faith and the people of Israel.
The weekend lineup will feature Amazing Grace with Andrea Bocelli and CeCe Winans: An Easter Music Special from Lakewood Church, which includes a special Resurrection Day message from Joel Osteen, airing at 8, 9 & 11 p.m. ET on Good Friday followed by a Saturday of special Easter programming with the popular Because He Lives: An Easter Celebration in partnership with Gospel Music Association and hosted by Danny Gokey and Blanca airing at 2:30 p.m. ET.
Easter Sunday, April 17 will be filled with inspiration as your favorite TBN teachers share powerful Resurrection Day messages all morning long! Immediately following at 3 p.m. ET will be a presentation of Franklin Graham's Easter Message from Ukraine and then a second chance for audiences to enjoy Amazing Grace with Andrea Bocelli and CeCe Winans: An Easter Music Special from Lakewood Church at 4 p.m. ET.
Additional Easter programming will air on the network and via the TBN app throughout the weekend: https://www.tbn.org/apps
For more information and the promotional trailer, visit: https://e.tbn.org/easter
About Trinity Broadcasting Network:
Trinity Broadcasting Network is the world's largest and most watched faith-and-family broadcaster, reaching over 175 nations across the earth with inspirational and entertaining programming 24 hours a day in 14 languages and on 32 global networks. As the world's most influential non-profit religious broadcaster, TBN has led the way in expanding the impact of faith-based television across the earth through the creation of innovative content designed to reach every viewer demographic with the life-changing message of hope and grace. To find out more about the TBN Networks, visit us at tbn.org.