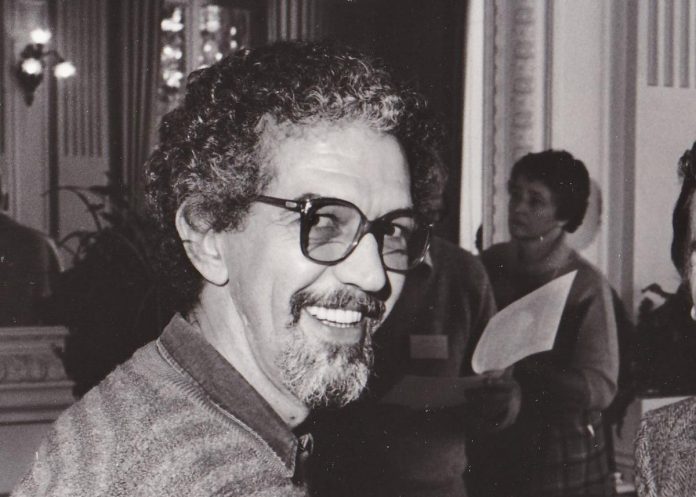 Zwinglio Mota Dias used to make jokes about problems with the spelling of his first name in Brazil and elsewhere. In Brazil because of the first half of it. Elsewhere because of the second. Born to a Presbyterian family, his parents wanted to name him as a tribute to the great Swiss reformer of the 16th century, Ulrich Zwingli.
A pastor, theologian and ecumenist, Mota Dias passed away on 19 November, after battling cancer, leaving behind a remarkable missional and ecumenical legacy. World Council of Churches (WCC) general secretary Rev. Prof. Dr Ioan Sauca joined many voices expressing sorrow for his death.
His theological thinking and ministerial practice, noted Sauca, "were guided by a deep missional vision of the church for others inspired by a biblically rooted solidarity with those on the margins and by his Latin American context."
Mota Dias was for many years a member of the Commission on World Mission and Evangelism of the WCC. He was actively engaged in the work of Urban Rural Mission, a mission-based programme that promoted and coordinated contextual people-centered responses to the degradation of labour and other issues of human dignity and community life in urban-industrial and rural contexts. He was the moderator of Urban Rural Mission's Advisory Group between 1985 and 1992.
Born in 1941, Mota Dias joined the Theological Seminary of the Presbyterian Church of Brazil in Campinas in 1960, under the influence of Rubem Alves, Richard Shaull and the student Christian movement. He continued his theological studies in Buenos Aires, Argentina, at Instituto Superior Evangélico de Estudios Teológicos.
Back in Brazil, he served as a pastor of the Presbyterian Church in the state of Minas Gerais. In the mid-1960s, a period of political-theological polarization that led to the dismantling of the Protestant Confederation of Brazil—then seen by many as a "dangerous" organization under the influence of the WCC—Mota Dias participated in the establishment of a Center for Ecumenical Information (CEI), of which he would later be the general secretary until 1994. CEI, later known as CEDI, continues its activities today as Koinonia Presença Ecumênica e Serviço.
In 1970 Mota Dias was arrested in Rio de Janeiro by the repression forces of the Brazilian military dictatorship. He suffered psychological torture in order to denounce his brother Ivan Mota Dias, a leader in the students' resistance to the dictatorship. This led him to exile in Uruguay where he served as a pastor of the Methodist Church and pursued his ecumenical engagement through the ecumenical movement ISAL (Church and Society in Latin America). ISAL was pioneered among others by Julio de Santa Ana and by Emilio Castro as the coordinator of the Commission for Evangelical Unity in Latin America.
Between 1973 and 1978, Mota Dias undertook doctoral studies at the University of Hamburg, Germany. His thesis—"Crises and tasks in Brazilian Protestantism: a study on the historical-social conditions and the pedagogical-popular possibilities of evangelization"—was written in light of his experience as the pastor of a Presbyterian congregation in a favela of Rio de Janeiro, and in dialogue with the thinking of Brazilian educator Paulo Freire, a consultant to the WCC sub-unit on education from 1970 to 1980.
Mota Dias served as a professor of the Department of Sciences of Religion of the Federal University of Juiz de Fora, Brazil, where he taught and supervised advanced research topics related to Protestantism and ecumenism. He was visiting professor at McCormick Theological Seminary, in Chicago, USA, and at Emmanuel College of the Victory University, in Toronto, Canada.
"Zwinglio passed among us with the charms of a youth that united gospel and society, resisting the dictatorship and producing a theology for the common good in Brazil, Latin America and the world," wrote Rafael Soares de Oliveira, executive director of Koinonia. "He enchanted us as a pastor and listened to the voices of the favela, young students and generations of ecumenical activists."
In his last years, he dedicated his forces to the memory of his life and mission, and to his voluntary dedication to pastoral action. He was "the last remnant of a generation of outstanding Presbyterian pastors and theologians," noted the moderator of the United Presbyterian Church of Brazil, Rev. José Roberto da Silva Cavalcante.
Mota Dias is survived by his wife Elizandra and his sons Rodrigo, Ivan, Amadeus and Tiago.