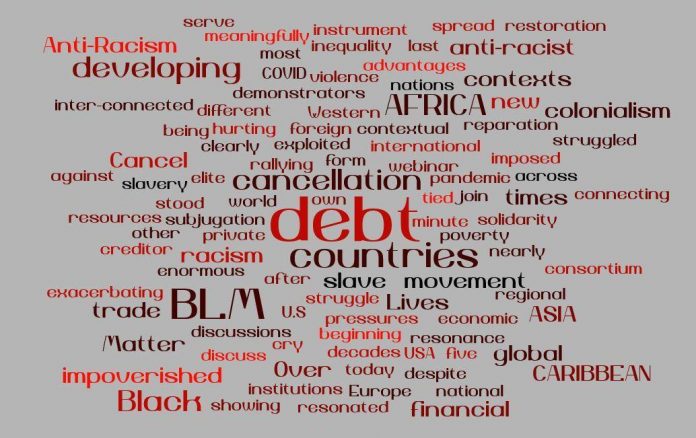 A 22 November webinar, "Debt Cancellation as Anti-Racism in times of Black Lives Matter protests", will explore how debt cancellation for African and other developing countries can be an instrument for overcoming racism.
After nearly five centuries of colonialism, slavery and the transatlantic slave trade, the same countries that were exploited because of their rich natural and human resources are today tied with enormous pressures imposed by an unfair financial system that clearly advantages the creditors. Debt has become a new form of economic subjugation.
With the COVID-19 pandemic disproportionately hurting black and impoverished communities and exacerbating national indebtedness, anti-racist movements are beginning to join calls for annulling developing country debt.
Moderator: Rev. Traci Blackmon, associate general minister of Justice and Local Church Ministries, The United Church of Christ
Speakers:
Prof. Patrick Bond, professor, University of Johannesburg, department of sociology
Rev. Dr. Iva Carruthers , founding trustee and general secretary, the Samuel DeWitt Proctor Conference (SDPC)
H.E. Ambassador David Comissiong, Barbados' ambassador to the Caribbean Community (CARICOM) and to the Association of Caribbean States (ACS)
Pierre Gam, senior advisor and interim deputy director at Diaspora Rising
Eugene Kabilika, executive director of Caritas Zambia
Barbara G Reynolds, member of the United Nations Working Group of Experts on People of African Descent (WGEPAD)
Register here to join live, Monday 22 November, 14:00-15:30 pm CET