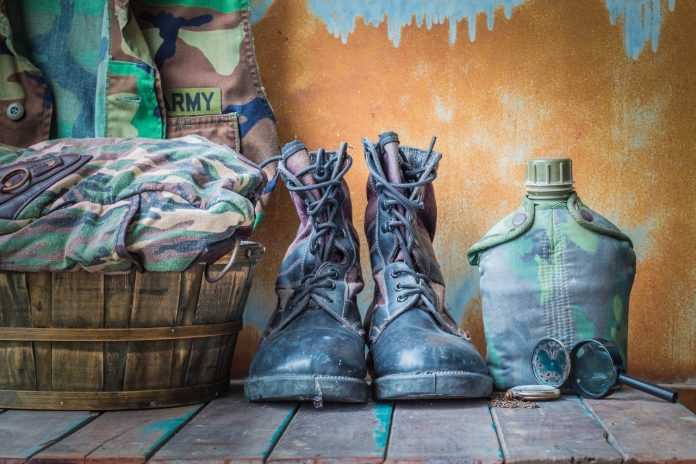 One of Hollywood's leading movie soundtrack vocalists shares his "incredible" life story and his love of God and country in a new book released for Veterans Day.
Known as America's Tenor, Steve Amerson's signature sound has been featured in 175 major movies, including Hunt for Red October, The Patriot, Star Wars Rogue One, and Disney's Beauty and the Beast.
Amerson's astonishing musical career includes work with military veterans and their families, members of the United States Congress, and Capitol Hill police.
The story of his remarkable 30-year career — and his admiration for America's military and their sacrifices — is revealed in his new book, Tales of the Troubadour (https://youtu.be/uRea2gqTQcU), released for Veterans Day.
"Without question, we are 'the land of the free because of the brave,'" said Amerson. "We owe a great debt that we will never be able to repay to those who… serve America."
In 2014, Steve helped re-establish a weekly worship service in the United States Capitol, dating back to Thomas Jefferson's presidency. This month, Amerson will continue his work on Capitol Hill, engaging with members of congress, congressional staff and United States Capitol Police.
Saluting America's Heroes
Since 2006, Amerson has performed for Congressional Medal of Honor Foundation and Society events across the U.S. In 2009, he was presented the "Bob Hope Award for Excellence in Entertainment" by the Medal of Honor Society. He performs for countless events in support of those who serve in the military and their families, including SKYBALL, SnowBall Express and the Gary Sinise Foundation.
To honor Medal of Honor recipients in 2009, Amerson and Lowell Alexander wrote the patriotic anthem, "Because of the Brave." The song's lyrics say: "They never asked for glory, they never sought the fame, but they answered the call just the same. Showing courage beyond duty with noble, valiant hearts, the flame of freedom shining in the dark…"
In Tales of a Troubadour, Amerson takes readers on a behind-the-scenes journey in venues such as Carnegie Hall, the Hollywood Bowl, Jerusalem's Southern Steps, and the Rotunda of the United States Capitol.
"I've had opportunities to sing in so many incredible places, and I give all the glory to God," said Amerson, a preacher's kid from the Midwest.
Each chapter of Tales of a Troubadour begins with a Bible verse and chronicles Amerson's faith-filled journey through music. He has performed alongside many well-known pastors and authors, including Billy Graham, Chuck Swindoll, Jack Hayford, and David Jeremiah.
Remembering 1924 Olympian Eric Liddell – featured in the Oscar-winning movie Chariots of Fire – Amerson said: "When I'm in good voice, when the acoustics are right, and when the music fills my heart and my voice, I enjoy a feeling like no other. When I sing, I feel God's pleasure."
Tales of a Troubadour is available at www.steveamerson.com, and will release through online retailers Barnes & Noble and Amazon.com on Dec. 7.