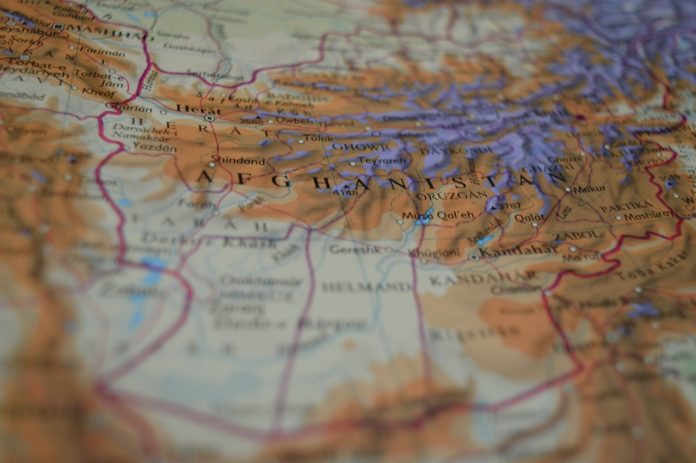 CSW has issued a statement today calling for safe pathways for Afghan refugees and migrants, and for protections for vulnerable groups.
As the Taliban tightens its grip on power ahead of the 31 August deadline for US withdrawal, CSW is concerned for vulnerable groups including internally displaced persons, religious and ethnic minorities, and women and girls.

In an official press conference on 17 August, Taliban spokesperson Zabihullah Mujahid said that the 'Islamic Emirate' would not seek revenge on anyone, while pledging that women's rights would be protected in line with its interpretation of Shari'a law, and press freedom will be allowed so long as it conformed to "national values."
However, CSW's statement notes: "Disturbing and credible allegations of house-to-house searches, summary executions, forced marriages, enforced disappearances and the killings of members of ethnic minority communities have cast further doubts over these assurances. Some of the reported violations may amount to war crimes or crimes against humanity. During his address to the Security Council on 16 August, the Permanent Representative of Afghanistan to the UN warned that residents in Kabul were living in 'absolute fear,' echoing concerns expressed by the UN Secretary-General regarding violations against women and girls, who feared the return of the country to 'the darkest days'."
CSW urges the international community to "formulate effective measures to hold the Taliban to its expressed commitments to inclusivity and non-retaliation", including a UN mechanism to closely monitor the human rights situation in Afghanistan, with a focus on both prevention and accountability.
The statement continues: "We endorse the call of the UN High Commissioner for Human Rights for  states 'to create safe pathways for Afghan refugees and migrants, broaden asylum and resettlement programs and immediately halt the deportation of Afghans who seek protection,' and we appeal for international support for all Afghans who require humanitarian assistance."
CSW's also outlines five recommendations to support local efforts to advance human rights and rule of law, which also serve as benchmarks for the Taliban's stated commitment to inclusivity; namely, that violence against women and girls, and policies that discriminate and exclude them from society, must be condemned and challenged; freedom of religion or belief and the religious and cultural heritage of minorities must be respected and protected; the safety and independence of civil society actors must be guaranteed; international humanitarian law must be upheld, and the right to leave one's country must be respected.
CSW's Founder President Mervyn Thomas said: "The distressing events unfolding in Afghanistan touch us all and may have profound implications for regional and international peace and security. The international response must prioritise the most vulnerable groups in Afghanistan, and humanitarian assistance must be made available and accessible for all, regardless of their ethnicity, gender, religion or belief. We stand with them and with the courageous human rights defenders working to ensure that a truly inclusive future for Afghanistan may one day become a reality."
CSW, csw.org.uk