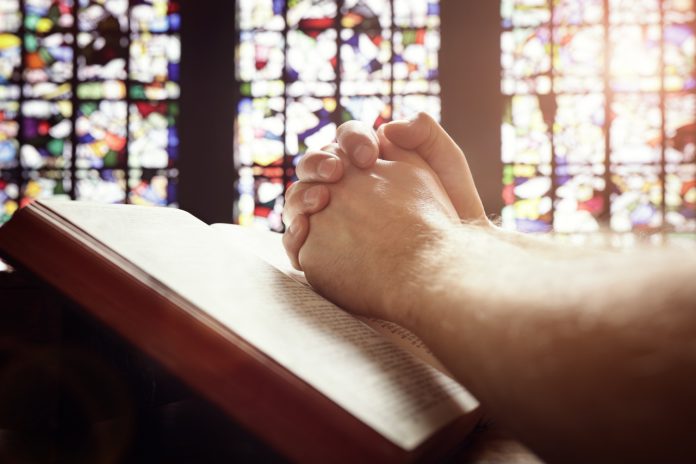 Whether they're returning to confession after the pandemic or after falling away from their faith, Catholics have "no reason for fear."
Fr. Daniel Gee, who serves in the Diocese of Arlington, Virginia, says that all Catholics need the Sacrament of Penance and the graces that it offers. Along with three Catholics who shared their stories of returning to the confessional, Fr. Gee spoke with EWTN News In Depth on June 25.
"If you want to be perfect as God the Father is perfect, you need your soul to be perfectly cleansed," Fr. Gee stressed. "And in order to keep your soul cleansed, you need the sacramental grace of confession."
After growing distant in his faith, Charles Davidson, a professor, returned to confession after a quarter century. He didn't go just anywhere for the sacrament: he stopped at the famous Cathedral of Notre Dame in Paris. Charles felt intimidated, but pushed past that to walk into the confessional.
"I felt the love of Jesus pouring out onto me," he said. "There was never a moment that that intimidation was founded."
Now, he says, more often than not, "when I go to confession, I'll walk out and I just feel the joy of being given that fresh start, that chance to start anew."
Graduate student Krista Keil revealed that she once avoided the confessional for more than a year.
"I felt a lot of just defeat. Thinking, 'I have fallen so many times,'" she remembered. "Kind of like that voice of, 'What's the point in trying? I'm just going to fall again.'"
Today, she says, she recognizes confession as "such a great place of renewal" where she can go to "find peace" and "begin again."
"It will inevitably advance your relationship with Christ," she urged.
Teresa Gallagher, a Catholic mother of four, makes an effort to confess every couple weeks.
"I just feel like you're more aware of where you are in your Christian walk," she said. "Your failures, your sins."
Fr. Gee's parish, St. Rita Catholic Church in Alexandria, VA, makes a point of hearing confessions every day.
"On a very human level, if something is rarely available, I'm going to naturally think it's probably not that important," Fr. Gee explained. "If something is available all the time and is emphasized in the preaching and in the teaching and in the practice, then I'm going to consider it as something that is important."
Fr. Gee consoled those who might be hesitant.
"No reason for fear whatsoever," Fr. Gee said, while emphasizing that what's said in the confessional is confidential and that Catholics have the option to confess behind a screen.
"We can't see you. And we don't want to see you. And we don't care who you are at all," he said. "We just want to forgive your sins."