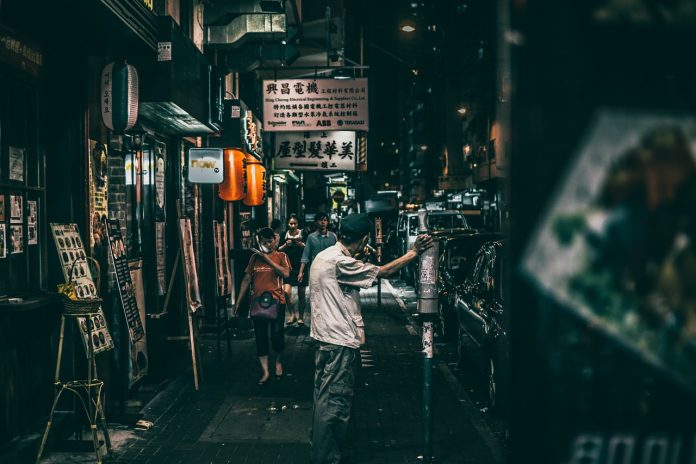 Chinese Christian Gao Heng was criminally detained by the authorities hours after holding up a placard reading "June 4, Pray for the Nation" in a subway station in Guangzhou on 4 June 2021, the 32nd anniversary of the Tiananmen Square massacre.
For decades, the Chinese authorities have completely supressed any act of remembrance of 4 June 1989, when troops responded violently to peaceful protests calling for freedom and democracy in Tiananmen Square in Beijing and in other parts of the country. Online marks of remembrance are also rigorously censored.
"Although any form of social suffering is often attributed to systematic and political evil, it is, ultimately, all rooted in human sin," Gao Heng wrote in his last post on Weibo before his arrest, according to Weiquanwang. "In terms of this sinful nature, we are not fundamentally different from the decision makers, commanders or transactors of the massacre. However, thanks to God — though we are all sinners, because of God's amazing grace we have repented, accepted Jesus as our Lord and become children of God," he added.
These words are from Chinese Christians' 2009 Declaration on the 20th Anniversary of the Tiananmen Square Massacre (known in China as 'June 4'). Pastor Wang Yi, currently serving a nine-year prison sentence, played a key role in drafting the statement, which calls on all Chinese Christians to seek reconciliation on the basis that truth must be revealed and justice done.
On the 29th anniversary of the massacre, in 2018, Pastor Wang released a photograph in which he held a placard at home which also read "June 4, Pray for the Nation". That day, he and his wife, together with more than a dozen members of Early Rain Covenant Church, were taken to police station ahead of their annual prayer service to commemorate the 1989 event.
Since then, the human rights situation in the country has deteriorated further, leaving little room for Chinese people to seek and reveal truth behind the events in 1989. Every year, more citizens in China are reportedly imprisoned, detained or harassed by police for their efforts to remember the brutal crackdown on peaceful pro-democracy protesters.
Following Gao Heng's detention, his pastor, Huang Xiaoning of Bible Reformed Church in Guangzhou, wrote: "A man calling to prayer for his country has been arrested by that country!" For years, Pastor Huang faced pressure from the authorities to join the government-approved Three-Self movement. He was detained for five days for signing the house church leaders' joint statement following the enactment of the Regulations on Religious Affairs in February 2018. Bible Reformed Church has been raided and shut down several times in the last few years.
Several other individuals have also been detained in relation to efforts to mark the 32nd anniversary of the crackdown. On 30 May, Chen Siming of Hunan province, tweeted a photograph of a candle and a placard with the date 'June 4'. He revealed that, since 2017, he had been detained three times for commemorating the anniversary, and that he had been threatened by police that he must not do it this year. He wrote: "However, I still want to commemorate this most important day in China's contemporary history. Doing so is a citizen's responsibility. We remember the martyrs of 'June 4'. May my compatriots not forget 'June 4'. A nation that forgets its history has no future." Chen, who also openly shared his Christian faith, has been detained by the authorities since 31 May.
On 4 June, Li Yanjun, a human rights defender in Guangxi, was summoned to a police station for reposting a 'Tank Man' image, which depicts a Beijing citizen resisting tanks in Tiananmen Square.
CSW's Founder President Mervyn Thomas said: "For decades, citizens of China have resisted the state-enforced amnesia surrounding the realities of the Tiananmen Square massacre. Churches and Christians should not be punished for remembering the victims of the massacre, nor for praying for the wellbeing of their country. Without truth and justice, there can be no reconciliation and peace in China. CSW calls for the release of those detained or imprisoned for commemorating the massacre, and in relation to the exercise of other fundamental rights in China. A meaningful way for China's ruling party to celebrate its centenary this year would be to release all political prisoners."
CSW, csw.org.uk