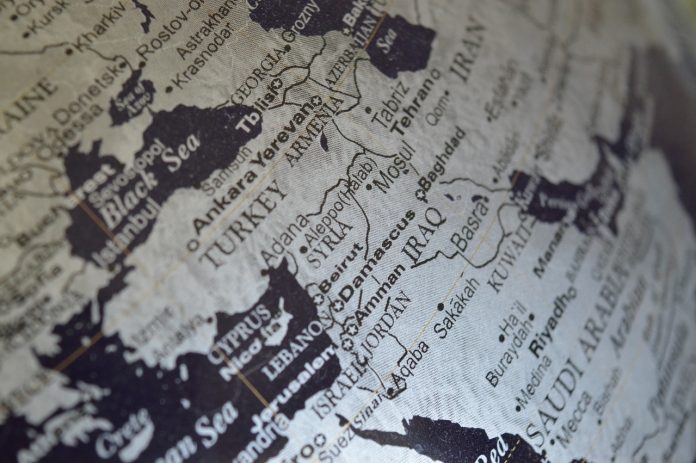 06/06/2021 Nagorno-Karabakh (International Christian Concern) –  Azerbaijan utilized Turkish rockets to target Ghazanchetsots Cathedral on October 8, 2020, according to Hetq, an Armenia-based group of investigative journalists. The historic Armenian cathedral suffered two strikes, one just after noon and one the same evening. Both strikes hit the cathedral with great accuracy. Ghazanchetsots had been utilized by locals during the early days of the war as a place of refuge, hiding in the basement from attacks.
Based on several factors, including the sizes of rocket fragments and pieces of the control system, it was concluded that the rockets that hit Ghazanchetsots were the Turkish rocket TRG-300. Photo and video evidence from the morning after the attack in Shushi shows two massive holes in the roof, with debris lying everywhere across the main hall.
The first rocket exploded on impact at the roof of the cathedral. The second rocket was believed to be a slightly delayed explosion, due to debris damage on the inside of the walls near the second strike. Hetq speculated that the Azerbaijani military could have detonated the second rocket with the intent of causing more damage, after learning of the potential for civilians sheltering inside. At the time of the second attack, two Russian journalists and an Armenian guide were injured inside the church.
Now, Ghazanchetsots Cathedral stands defaced, with no access allowed into the Azerbaijani-controlled area.