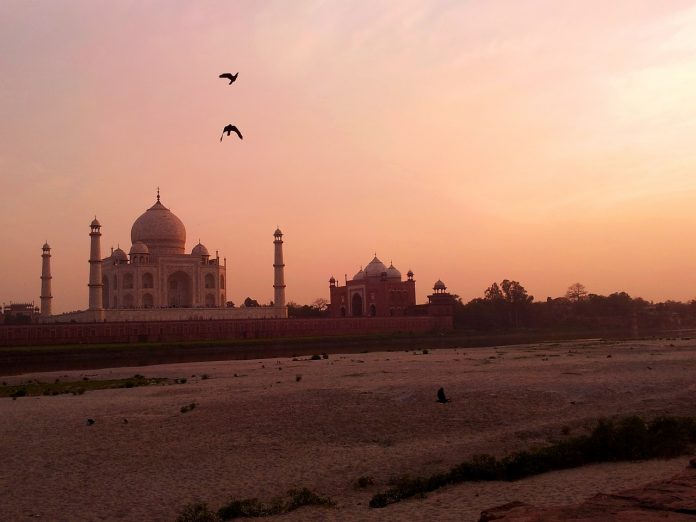 05/29/2021 India (International Christian Concern) – India's second wave of COVID-19 has devastated the country, with over 300,000 people reportedly dead, and actual numbers thought to be up to ten times higher. As is the case in most disasters, the poor and most vulnerable of India's population are taking the brunt of the impact from this deadly second surge.
Earlier this week, International Christian Concern (ICC) launched an appeal calling on its donors to raise funds to provide critical aid to India's vulnerable Christian population. Here is the story of how one Pastor's prayers were answered through these generous donations:
Arabinda Digal has been working as an independent Pastor in the village of Berdakia for the past eight years.
"By the grace of God everything was going on smoothly," he told ICC, "church services, house visits, and other programs. God was taking care of my family through believers."
But when the second wave of the COVID-19 pandemic hit India three months ago, Pastor Digal was forced to stop church services and all related programs. Because of this, congregational offerings also came to a halt, and Pastor Digal could no longer afford to feed his family.
"On Friday, the last bowl of rice was finished, there was nothing in our house to cook and feed even to our children," Pastor Digal said. "Me and my wife went down on our knees and prayed."
The couples' prayers were heard and soon, a believer came to their house and unexpectedly handed them 200 Indian Rupees (almost $3.00).
"We managed for two days with 200 rupees," Pastor Digal explained. "The next day we were again left with nothing. By faith me and my wife started praying again."
"Right after our prayer, suddenly my phone rang," Pastor Digal continued. "It was the number of an unknown person. He said that the next day we would receive food relief for a month. Tears rolled down my cheeks, the Heavenly Father heard our prayers and miraculously we were provided food aid from a place I never expected."
Pastor Digal was overjoyed at God's provision for him and his family. He is now praying for others to receive the same help that alleviated his suffering during this difficult time.
"It was a miracle for me and my family," Pastor Digal said. "God answered our prayers and provided some grocery items like rice, dal, oil, atta, salt, sugar, pressed rice, spices, biscuits, tea power, bathing soap, rin soap, potatoes and onions through ICC. I am overjoyed to have this relief. My children are really happy to see the groceries and enjoyed the biscuits. I thank God for this great help. May our God bless ICC and everyone behind this help. Now we are praying so that others like us also may get some food in these difficult times."