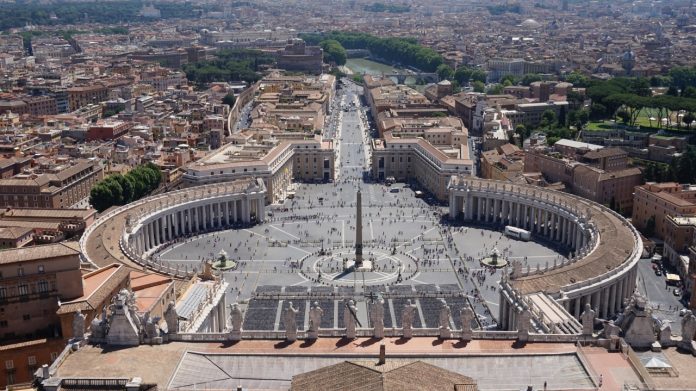 Cardinal Edward Idris Cassidy, a longtime Vatican diplomat and official, has died in Newcastle, Australia, at the age of 96.
Cassidy was president of the Pontifical Council for the Promotion of Christian Unity from 1989 until his retirement in 2001, when he returned to Australia after more than 30 years as a Vatican nuncio and curial official.
As head of the Holy See's office of Christian unity, Cassidy, together with the Lutheran World Federation, was responsible for the drafting and signing of the Joint Declaration on the Doctrine of Justification in 1999.
He served as the sostituto, the second-ranking official, at the Secretariat of State for 21 months in 1988 and 1989.
His appointment to the Roman Curia ended almost 18 years as an apostolic pro-nuncio to the countries of China, Bangladesh, Lesotho, and the Netherlands. He was also apostolic delegate to South Africa for over five years while under apartheid.
St. Pope John Paul II made Cassidy a cardinal in 1991, but he missed voting in the conclave which elected Benedict XVI in 2005, because he had aged out of voting privileges just nine months prior.
Cassidy was born in Sydney, New South Wales, Australia on July 5, 1924. When his family had financial difficulties after the death of his grandfather, Cassidy dropped out of high school to work as a junior clerk at the Department of Road Transport.
In 1942 he convinced his bishop to let him study for the priesthood and he entered the seminary the following year. Cassidy was ordained a priest for the Diocese of Sydney in 1949 at the age of 25.
Not long afterward he was transferred to the Diocese of Wagga Wagga, a suffragan of the now-Archdiocese of Sydney.
He moved to Rome to study canon law in 1952, completing his doctorate at the Pontifical Lateran University in 1955. Cassidy also received a diploma in diplomatic studies from the Pontifical Ecclesiastical Academy.
As a priest, Cassidy served in the nunciatures in India, Ireland, and Portugal. He was named counselor of the apostolic delegation in the United States in 1967, but the transfer of Ireland's nuncio to Portugal kept him in Dublin for some months before he was then named counselor of the nunciature in El Salvador.