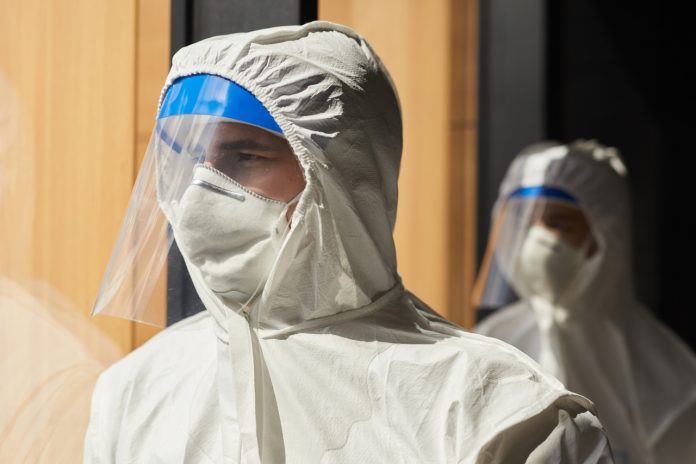 Pope Francis on Saturday expressed his gratitude for the sacrifice of medical workers, especially those who have died in the coronavirus pandemic.
"The example of so many of our brothers and sisters, who have risked their lives to the point of losing them, inspires deep gratitude in all of us, and is a cause for reflection," the pope said in a letter Feb. 20.
"In the presence of such self-giving, the whole of society is challenged to bear ever greater witness to love of neighbor and care for others, especially the weakest," he added.
Pope Francis' letter was addressed to Archbishop Vincent Paglia, who read it at a memorial service for health care workers who have died due to the COVID-19 pandemic.
The online event, organized by the Pontifical Academy for Life, was held on the first anniversary of the discovery of a coronavirus case in Italy, in the town of Codogno.
Last November, the Italian government established Feb. 20 as the national day dedicated to health personnel.
The pope said the service and dedication shown by medical workers today and throughout the pandemic is like a "vaccine" against "individualism and self-centredness, and demonstrates the most authentic desire that dwells in the human heart: to be close to those who are most in need and to spend oneself for them."
He also praised "the generous, at times heroic, development of the profession experienced as a mission," and assured those participating in the event of his spiritual closeness.
"I greet you with my blessing," he said.
In the past year, Italy has recorded almost 3 million cases of COVID-19 and over 95,000 deaths.
As of Feb. 18, an estimated 324 doctors and surgeons have died in Italy due to the coronavirus pandemic, according to the National Federation of the Orders of Surgeons and Dentists.