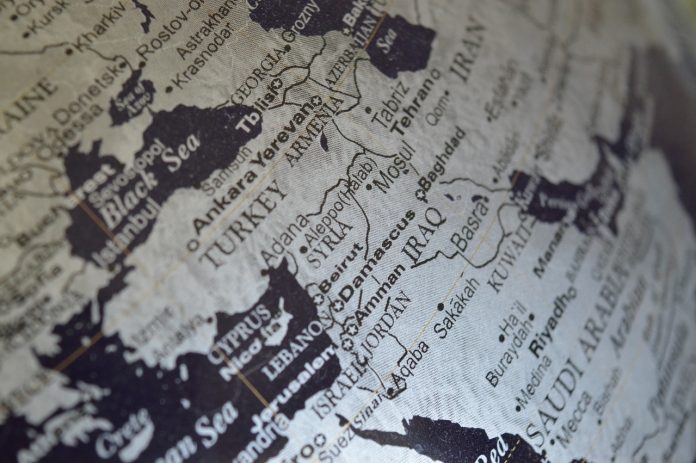 12/19/2020 Nagorno-Karabakh (International Christian Concern) – Azerbaijani media outlets have published a number of articles reporting that over 12,000 Azerbaijanis will be resettled in Stepanakert. This city is located in Nagorno-Karabakh (Armenian: Artsakh), a territory recently captured by Azerbaijan and Turkey as part of their attempt to accomplish pan-Islamic Turkism by eliminating the local Armenian Christian population. The Spokesperson for the President of Artsakh has claimed that these Azerbaijani media reports are false and part of a disinformation campaign intended to disorient and divide the Armenian community.
These types of tactics are documented by ICC's joint report Turkey: Challenges Facing Christians 2016-2020. Christianity has a historic presence in this area long predating Islam, and indeed this geography currently in dispute is historically Armenian. However, the Turkic invasion centuries earlier resulted in a religious and ethnic change that suppressed the Armenian Christian community. Since then, two tactics of persecution have become commonplace.
The first is the erasure of Christianity from the collective memory. This includes the collective international memory by controlling media narratives about historical presence and current events. The press freedom ratings for Turkey (154) and Azerbaijan (168) are quite low. However, given Turkey's role in NATO and their EU membership candidacy, there is an ability to message pan-Islamic Turkism quickly and effectively within Western circles.
The second tactic is sowing fear among Christian communities so that the resulting discord divides their voices rather than unites them. This was clearly seen in a recent propaganda effort by Azerbaijan, who sent Udi priests from Azerbaijan to the Dadivank Monastery in Nagorno-Karabakh. On the one hand, Azerbaijan's religious freedom status is so low that any Christians within the country cannot easily disagree with the authorities. By creating disunity within the broader Christian community, Azerbaijan is strategically maneuvering so that the Christian and even broader religious freedom community will have a harder time addressing the religious freedom abuses they are currently perpetuating.