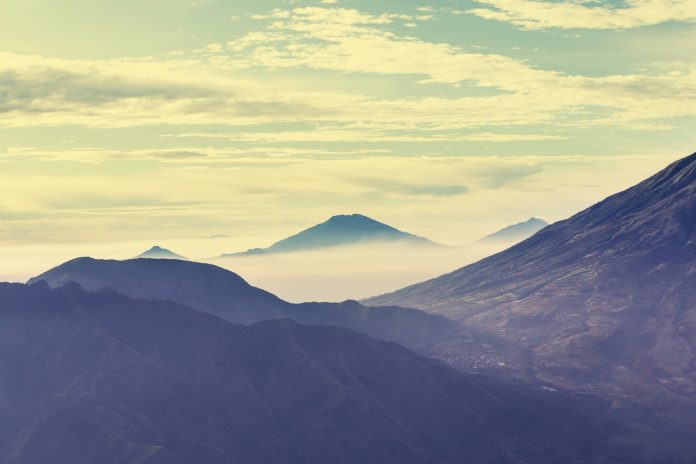 10/23/2020 Washington D.C. (International Christian Concern) – In July, ICC provided three motorbikes to field workers in Indonesia's Sulawesi, who have encountered difficulties due to the lack of transportation. Because of the gifts, they no longer need to walk, bike, or take a bus for hours in order to bring the Good News to the unreached.
One of the field workers, Panut*, recently shared with us how the donated motorbike has helped him bring the Gospel to someone living in a remote area. Below is his story:
=======================================================
On August 8, 2020, when I was looking for a "person of peace" (people receptive to the Gospel), God brought me to a man from native Makassar tribe who is a traveling mattress seller. Initially, when I saw this man, I had doubts in my heart so I continued to ride the motorbike for several hundred meters. However, my heart was not at ease when I passed this man. I felt compelled to come back and talk to him.
I made the decision to return. Before meeting the man, I bought a drink on the way which I would then share with him. He was quite welcoming and friendly. I offered him the drink that I had bought earlier and we started chatting. Our conversation began with self-introduction, then we started discussing general topics, talking about his family and life, before finally getting into spiritual matters.
I was very grateful that day when I learned that he had never known who Isa Almasih (another name for "Christ" in Indonesian context) was. He had never heard of the Way, salvation, and life that God worked through Isa Almasih. Long story short, I offered to tell him about Isa Almasih and he agreed. I started with him the story of the creation and fall of man into sin, the consequences of sin, and how God overcame the consequences of sin and shame felt by Adam and Eve. Then, I continued with the prophets who offered sacrifices and arrived at the great sacrifice, Isa Almasih.
I told him about the birth, death, and resurrection of Jesus Christ as evidence of God's love and plan to atone for human sins. After finishing the story, I also asked the man,
"Does my story make sense to you?"
"Yes, it makes sense," he replied.
"Do you want your sins to be forgiven by God?" I continued.
"Yes," he nodded.
"If you want your sins to be forgiven by Isa Almasih, then you must believe and accept Jesus Christ as the Lord and Savior for your life." I then asked him, "Do you want to accept Isa Almasih as the Lord and savior in your life?"
He answered, "Yes, I do. I want my sins to be forgiven by Isa Almasih."
After hearing his answer, I read a verse from Romans 10:9, that whoever confesses with his mouth that Jesus is a divine Lord, and believes in his heart that Jesus was raised from the dead, then he is saved. I then led him to pray for confession and accept Jesus as his Lord and Savior.
This man lives in the suburbs of Makassar, which is 20 km away. Six days a week, he has to ride a motorbike to the city to sell his wares. He has two children and a wife who had a stroke two years ago. We attempted to make an appointment to meet again so he could learn more about Christ. However, at the time the man did not have a phone and his residence is quite far away where I had never visited before. We were unable to stay in touch with him. I was still committed to somehow find and visit his house.
Later, one of my partners in my organization decided to look for the house of that man. After riding the motorbike for nearly one hour, we finally arrived at the village where the man lives. We started walking around while praying and asking the local residents about this gentleman. We spent a long time walking around and asking questions, until finally someone happened to know the man and showed us the direction to his house. When we arrived at his house, he was surprised and glad that we were able to visit him. The man said that he did not expect us to be able to find his house, especially since it is quite a distance away from where I met him.
We met his entire family— his wife, two children, and his son-in-law. Apart from them, there were also some neighbors who came to see us. On that day, we prayed for his stroke-stricken wife. She cried and said that no one has ever prayed for her like we did. Eventually, we were able to build a good relationship with the man's family. Please pray for the further discipleship and also pray that God will open a way for us to share the Good News with his family network.
We are grateful and thankful for all the fellow believers who have supported our ministry through prayer, funds and, resources. Thank you ICC for supporting us by providing a means of transportation that is very helpful in service. All glory only be to God.
*Name changed for security reasons.