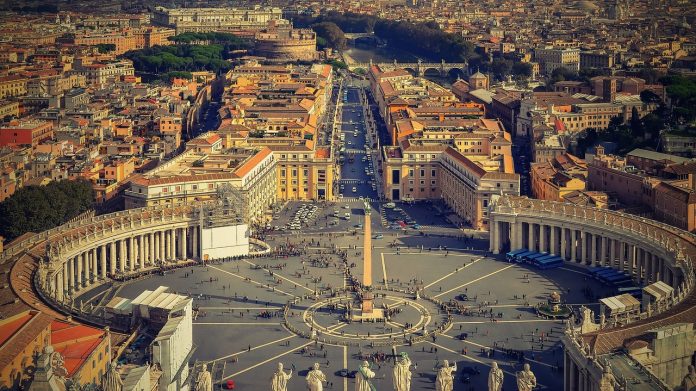 09/29/2020 Hong Kong (International Christian Concern) – Last week, the bishop emeritus of Hong Kong, Cardinal Joseph Zen, travelled to Rome with the hope to appeal to Pope Francis a plea for the appointment of a new bishop for Hong Kong and the impending renewal of a Sino-Vatican deal.
However, for three days, the 88-year-old bishop did not succeed in seeking an audience with Pope Francis. He was only able to deliver a letter urging the Pope to appoint a new bishop for the troubled city of Hong Kong through his secretary.
According to National Catholic Register, Cardinal Zen flew there with the goal to remind Pope Francis that "we really need a bishop who is a good shepherd for the flock." Hong Kong's episcopal see has been vacant since the death of Bishop Michael Yeung in January 2019. Since then, Cardinal John Tong, Bishop Yeung's immediate predecessor, has been serving as the diocese's apostolic administrator.
Cardinal Zen fears that the possible appointment of the pro-Beijing Vicaire Général Peter Choi Wai-man will further cause division among Hong Kong Catholics and create disaster for the years to come. He also told Marco Tosatti, an Italian reporter, that he is not very optimistic about the situation between China and Hong Kong. "We are by now on the bottom," he said. He fears that some dramatic development will take place in the near future.
On the renewal of Sino-Vatican deal, which was recently criticized by the U.S. Secretary of State Mike Pompeo, he said, "The idea that the Vatican is attempting to renew the bishop appointment deal with Beijing is 'crazy'." He added, "You should not echo with the devil, but should fight the devil; the Church should not take order from the government, and this applies everywhere."
The outspoken Cardinal is known for his criticism of the Chinese Communist Party (CCP). For this, perhaps it has become increasingly uncomfortable for Pope Francis, who has been trying to thaw the Holy See's relations with the CCP, to hear opposing views.