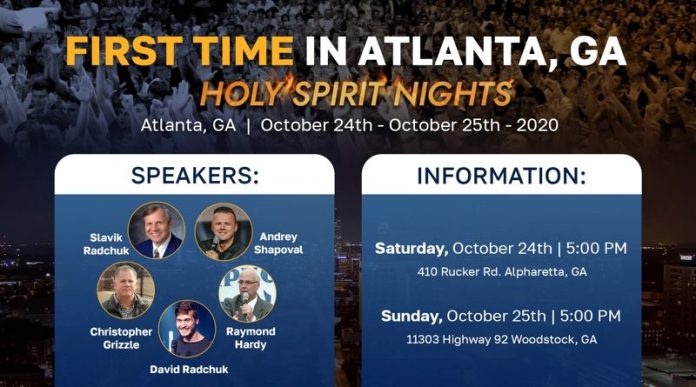 For the first time, the Entente (USA) will host the "Holy Spirit Night" revival services. Events will be held on October 24-25. Speakers will be Slavik Radchuk, Andrey Shapoval, Raymond Hardly, Christopher Grizzle and David Radchuk.
"In the 21st century, there have been a lot of changes all over the world. We will never forget the difficult time for Christians in the post-Soviet period. Prosecution, fines, prison, a "closed door" for admission to universities, etc. But everything changed during the General "perestroika" — freedom came from the Lord. In the 1990s, thousands of young people became eager to serve people, preach the Gospel, go on missions, and open new churches. The harvest was beautiful," the slavic ministry notes.
"But over the past 30 years, a new generation has raised up that does not know the past times. Modern media resources have begun to strongly influence the young mind of a person. What do we see now after 30 years of brainwashing over the Internet? A "spiritual" vacuum and a gap in the chain of generations was formed. And we, who are mature in God, understand that only the Word of God and the Holy Spirit can change the spiritual atmosphere in the world and ignite the younger generation for Holy ministry to God. That is why we are starting revival services under the motto "Holy Spirit Night". We believe that these will be unforgettable evenings that will change the whole generation of the new generation," the organizers stressed.
Services will be held:
October 24, 5 PM. 410 Rucker Rd.Alpharetta, GA
October 25, 5 PM. 11303 Highway 92 Woodstock, GA