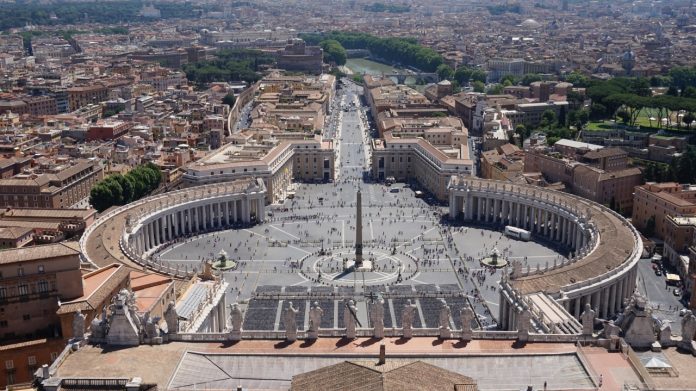 Pope Francis has signed off on a two-year extension of an agreement with the Chinese government on the appointment of bishops, according to Reuters.
Catholics inside China and observers worldwide have raised concerns about the decision to extend the controversial agreement at a time of increasing violations of the right to freedom of religion or belief (FoRB) in the country. Vatican Secretary of State Cardinal Pietro Parolin has also confirmed the plan to extend the agreement.
In September 2018, China signed a Provisional Agreement with the Holy See on the appointment of bishops. Details of the deal remain unknown. Since the Agreement was signed, the Pope has recognised several Chinese bishops who were not previously in communion with Rome. However, the authorities have continued to harass, intimidate and detain clergy.
Reuters reports that there will be no changes to the agreement and it will not be extended to include Hong Kong.
Prior to the extension, a number of CSW sources expressed their disappointment with the agreement, but said they were resigned to the deal being renewed, since they had no expectation that the Vatican position would change. "We cannot feel any benefit [from the agreement]", said one source, who cannot be named for reasons of security. When asked whether the FoRB situation had improved since the agreement, the source said they thought it had not, but "all religions are suffering – it is no surprise that Catholics are suffering as well".
In recent years, the level of FoRB and other human rights in China has rapidly and significantly deteriorated. CSW continues to receive reports of violations against every major religious community in the country, including Christians, Uyghur Muslims, Tibetan Buddhists, and Falun Gong adherents. Examples of violations include the demolition of places of worship, mass arbitrary detention, enforced disappearance, intrusive surveillance, and restrictions on freedom of movement. Those who defend the right to FoRB and other human rights are also regularly targeted.
One Catholic leader also queried the need for bishops recognised by the Vatican but not previously recognised by the government to be 're-inaugurated' following the agreement, saying: "If someone is already a bishop, if he is appointed again in the name of the Chinese Catholic Patriotic Association, it is like denying that he was a bishop before. But now all over the country it is like this. Through this, you can work here openly. Otherwise, you can't do anything."
Shortly before the renewal was announced, UCANews reported that several underground priests in Jiangxi had been issued notices banning them from celebrating the liturgy on grounds that they are not recognised by the state.
CSW's East Asia Team Leader Benedict Rogers said: "We echo the concerns expressed by Catholics inside and outside the country about the renewal of the agreement between the Vatican and Beijing. This comes at a time of rapid and significant deterioration in the level of freedom of religion or belief for people across China, including Catholics. Catholic leaders not recognised by the government continue to be harassed, and sometimes even detained or disappeared, while registered churches are under pressure to show their loyalty to the Party by flying the national flag, removing religious symbols, and stopping religious activities for under-18s. We are also deeply concerned about the lack of transparency concerning the agreement. We call on the Vatican to put freedom of religion or belief at the centre of all its decisions concerning Catholics in China, and to prioritise the release of prisoners of conscience still detained or disappeared in China, including Bishop James Su Zhimin."
CSW, csw.org.uk