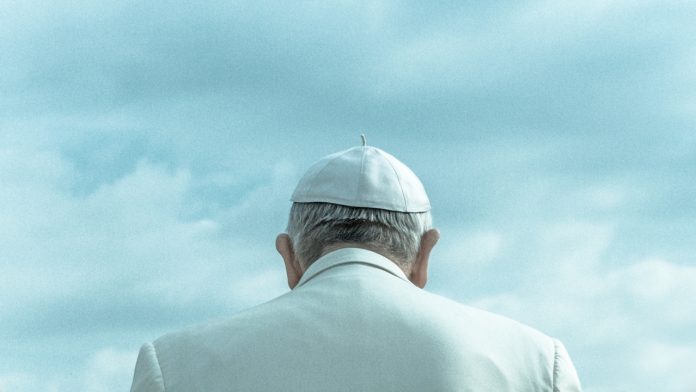 Pope Francis comforted relatives of loved ones killed in a nightclub stampede in 2018 during an audience at the Vatican Saturday.
Speaking to family members and friends of those who died in the stampede in the Italian town of Corinaldo, the pope recalled Sept. 12 that he was shaken when he first heard the news.
"This meeting helps me and the Church not to forget, to keep at heart, and above all to entrust your loved ones to the heart of God the Father," he said.
Six people were killed and 59 injured at the Lanterna Azzurra nightclub on Dec. 8, 2018. Three teenage girls and two boys, and a woman who had accompanied her daughter to a concert at the venue, died during the stampede.
Six men appeared before a court in March in Ancona, central Italy, on charges of manslaughter relating to the incident.
"Every tragic death brings with it great grief," the pope said. "But when five teenagers and a young mother are taken, it is immense, unbearable, without God's help."
He said that, while he could not address the causes of the incident, he was joined "with all my heart to your suffering and your legitimate desire for justice."
Observing that Corinaldo is not far from the Marian shrine of Loreto, he said that the Blessed Virgin Mary was close to those who lost their lives.
"How many times have they invoked her in the Hail Mary, 'Pray for us sinners, now and at the hour of our death!' And even if in those chaotic moments they were not able to do so, Our Lady does not forget our pleas: she is a Mother. Certainly she accompanied them to the merciful embrace of her Son Jesus."
The pope noted that the stampede occurred in the early hours of Dec. 8, the Solemnity of the Immaculate Conception.
He said: "On that same day, at the end of the Angelus recitation, I prayed with the people for the young victims, for the injured, and for you family members."
"I know that many — starting with your bishops, present here, your priests and your communities — have supported you with prayer and with affection. My prayer for you also continues, and I accompany it with my blessing."
After giving his blessing, Pope Francis invited those present to say a Hail Mary for those who died, recalling them by name: Asia Nasoni, 14, Benedetta Vitali, 15, Daniele Pongetti, 16, Emma Fabini, 14, Mattia Orlandi, 15, and Eleonora Girolimini, 39.