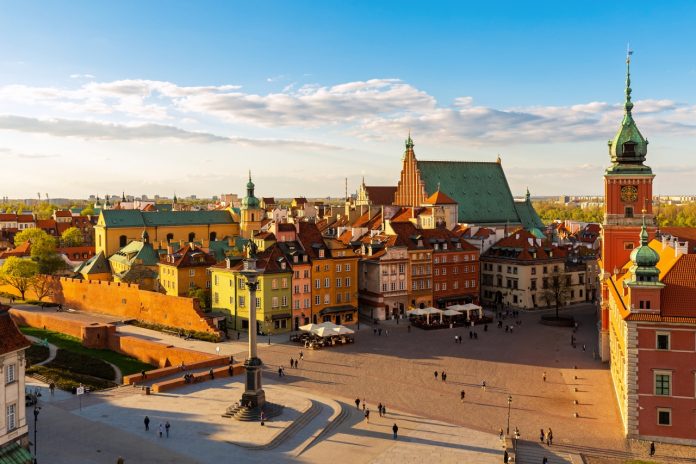 Commemorating the 76th anniversary of the Warsaw Uprising against the Nazis, the Catholic bishops of Poland released a reflection on the priests and nuns who ministered to the needs of the Polish people during the historic event.
"During the sixty-three days of the Warsaw Uprising, which was the biggest revolt of the population against the Nazi occupants during World War II, about 150 diocesan priests and many nuns provided the insurgents and civilians with pastoral and medical care, and shelter," the Polish bishops' conference said in an August 7 statement.
The Warsaw Uprising took place in the summer of 1944, as Polish resistance forces attempted to free Warsaw from Nazi occupation. For two months, the resistance forces fought against the Germans, who sent in air and artillery reinforcements. They were ultimately unsuccessful, and the Nazis destroyed the city in retaliation for the insurrection.
The Polish bishops recognized the Catholic chaplains who were present in the city during the uprising. These priests, they said, "celebrated Holy Masses among falling bombs and artillery shells, celebrated religious services in the places of alarm gatherings, blessed the flags of the troops, confessed, distributed Holy Communion, absolved in articulo mortis (in the face of death), buried the dead. They also baptized children and blessed marriages."
One of these chaplains, Fr. Stefan Wyszyński, risked his life to make the sacraments available during the insurgency, including by offering Confession to wounded Germans. He later opposed the Communist authorities and helped catechize the country, before being appointed a bishop and later cardinal. Wyszyński was scheduled to be beatified in Warsaw this summer, but the ceremony was delayed due to the coronavirus pandemic.
"About forty chaplains were killed," the bishops said. Some of these priests' stories are not well known. Others have become known and celebrated as witnesses of heroism, such as that of Fr. Jozef Stanek, who aided those who were injured and dying before the Germans captured him and killed him, hanging him with his own stole. Stanek was one of 108 Martyrs of World War II beatified in 1999 by Pope John Paul II.
The Polish bishops also highlighted the nuns from more than 20 religious congregations who sacrificed to offer food, shelter, and care to both combatants and civilians in need.
The religious sisters established dozens of field hospitals, often risking their safety to do so. Four members of the Grey Ursulines from Powisle were shot and killed while tending to wounded people in the streets, the bishops said.
In addition, numerous communities of nuns offered their prayers and sacrifices for peace and freedom in Christ. The bishops noted one such community, the Benedictine Nuns of Perpetual Adoration of the Blessed Sacrament. Thirty-seven of the sisters died when their monastery was bombed in 1944, as did many of the people who had sought shelter with them.