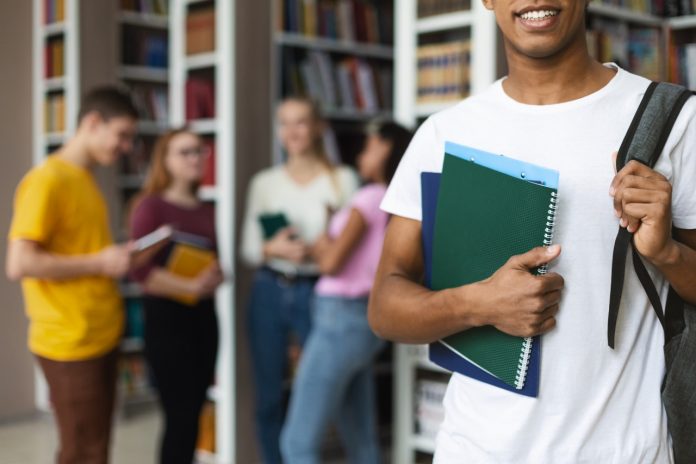 On 17 June, six new master students finished their yearlong studies with the graduation ceremony of the World Council of Churches (WCC) Ecumenical Institute at Château de Bossey. WCC News met with them at the graduation.
Sr Chrisanthony Ndikani, Federal Republic of Nigeria, Roman Catholic Church
I feel relieved, grateful and happy at the end of this year. As a nun, the environment of Bossey, the serenity, the quiet atmosphere speak a lot to me. I leave Bossey with ecumenical commitment, with hunger for God and for peace, both within me and within others and with the knowledge that the world truly is one global community.
Philip Nyam, Republic of India, Baptist Christian
On this graduation day, I am feeling mixed emotions: It is a great relief to be finished with the course, but having to leave soon means I will be missing all my friends and colleagues of the Ecumenical Institute and the WCC. But I still look forward to the next step back home. Thanks to the knowledge I gained here in Bossey, I believe that I will be able to sow the seeds of ecumenism wherever I go.
Rev. Bassey Obio, Federal Republic of Nigeria, The Presbyterian Church of Nigeria
I will take with me a true respect for diversity. I have really learned that we do not need to condemn one another or to fight; we are all one in God. If I met someone who had an ecumenic interest, I would tell them that Bossey is the best place to achieve your academic goals. There are teachers and professors here that are incredibly humble and are ready to help us in any time. And at the same time, they are incredibly knowledgeable in issues of ecumenical studies.
Vladimer Tsitlidze, Republic of Georgia, The Georgian Apostolic Autocephalous Church
Being so close to the end of something that was so good does make one sorrowful. To someone thinking about coming to study in Bossey, I would suggest: "Close your eyes and enjoy. Be open to the other Christian traditions. Use every second of your time here, take part in everything you can." I discovered the beauty of diversity here. We are one religion with different traditions. And this is a richness, a treasure. You can learn and experience different kinds of expressions of the Holy Spirit, different traditions of prayer, of singing… I wish to bring that back to my country, to help to develop that spirit there.
Emma Van Dorp, Confederation of Switzerland, Eglise Protestante de Genève
At the end of this experience, I will take the notion of fellowship with me, the belief that visible unity is possible. Being brothers and sisters in Christ means being there for one another, praying for one another; being a true family. I would like to bring that back to my community. I have always seen the message of Jesus Christ as oriented towards the other, and during my studies in protestant theology, I learned that ecumenism is the one subject that truly is oriented in that way. If you want to learn about a church that is dynamic and that is something of today, come here.
Zlatko Vujanovic, Republic of Serbia, Serbian Orthodox Church
For me, this year was like a jubilee year as expressed in the Old Testament. That is the year, after 49 years, where the Jewish people don't cultivate the land, out of respect towards creation. That is not a year where you do nothing. It is a once-in-a-lifetime experience. We have that treasure in earthly vessels, a variety of expressions of Christianity. But here, I met the theologies, cultures and personalities behind that, which you cannot take from the books. I found myself enriched by the personal stories of my colleagues here. I believe you can experience the feeling of the apostles during the Pentecost here in Bossey. I am thinking about the spirit of love and understanding which is nurtured and really lived out here. It is an oasis and a safe place, but also a place of constant challenge. If you are eager to learn more about your own tradition, then you must leave your tradition for a while. If you are interested in thinking outside the box and seeing the world from someone else's shoes, then come to Bossey. You can really feel the sense of invisible unity among Christians. Bossey is beyond divisions.
WCC, oikoumene.org