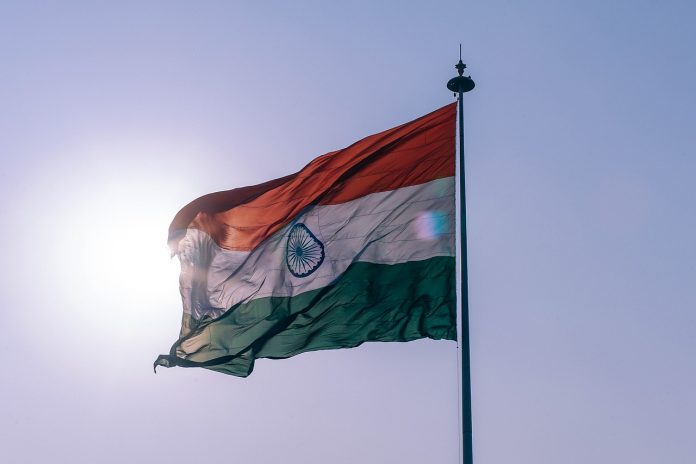 NEW DELHI (Morning Star News) – Tribal mobs armed with clubs went to the homes of 16 families of a church in Jharkhand state, India every night for nearly three weeks, threatening to kill them if they didn't return to their animistic Sarna religion, a pastor said.
"The persecutors were going with batons and wooden sticks, not giving the Christians any chance to say no, but emphasising that either they reconvert to the Sarna fold or they would kill them right then and there," Pastor Sarabjit Bharati of Kirpa Bhavan Salom Church, outside Banjari Patan village in Palamu District, told Morning Star News. "They went to the extent of saying, 'If these Christians do not accede, leave Christianity and return to our Sarna fold, we will kill them and consequently go to jail for it. We do not mind.'"
Of 16 church families (about 130 people) threatened in one area, Pastor Bharati said two families were terrorized into returning to their ancestral Sarna religion, which involves worship of a creator god called Dharmes and a goddess identified with nature. Including Christian worshippers from surrounding villages, about 250 to 300 people attend Pastor Bharati's independent church.
The mobs ignored all social distancing and shelter-in norms in place to contain the spread of the novel coronavirus, the 33-year-old pastor said.
"They purposely went in the dark so that none of the [outlying] Christians would be able to reach the families to help and support them. Hapless and alone, these families got very scared," Pastor Bharati said. "They are not giving them time to think and decide. In so much pressure, a person is unable to think straight and under such circumstances, one tends to submit."
Christian villagers had faced pressure of expulsion and boycott, but the death threats marked a new level of terror as the mobs arrived at their homes every night for two to three weeks before police warnings put a halt to the threats in early May, the pastor said.
One Christian resident, Malti Devi, said that her family was not able to sleep at night for fear of mob visits.
"Every night we shook with fear with the thought of being attacked and killed by the mob," Devi told Morning Star News.
Re-Conversion
The two families that re-converted back to the tribal Sarna religion, each located in Banaso Imli village of Palamu District, told Pastor Bharati that the mob threats left them no choice, he said.
The Sarna villagers forced them to perform re-conversion rituals and sacrifices, he said.
"They have been made to sign some papers and warned that they would have to pay a fine of 20,000 rupees [US$265] if they ever believe in Jesus Christ or are found attending meetings or Christian fellowships," Pastor Bharati said, noting that the fine is a huge amount for poor villagers.
But the 15-year-old son of the father of the one of the reconverted families, unidentified for security reasons, said that he would continue following Christ.
"If my father does not want to go to church, he is free, but I will go because I like it there," he told Morning Star News. "I feel something there that I cannot get anywhere. I am free from all negativity and get much peace. I have been following Christ for almost two years now, though my family has been Christian for the past six years-plus. I used to get very sick, but since I have started following Jesus, I am completely healthy. I will not leave Christ."
Police Efforts
The beleaguered Christians called the Persecution Relief Helpline, and police responded to Persecution Relief founder Shibu Thomas' request by going to the village in late April, Pastor Bharati said.
"The [Sarna] villagers, however, used vulgar language and threatened the Christians in the presence of the police team," the pastor told Morning Star News. "The policemen told them to watch over themselves, or else they will detain them and register charges against them."
Police told the assailants that villagers were free to follow whatever religion they chose, but as soon as they left, the mobs encircled the homes of the Christians and threatened to kill them, he said.
Representatives from 14 families on May 7 registered a police complaint at the Patan police station, and 10 officers again came to the village, Pastor Bharati said.
"The team that visited this time sternly warned the villagers of adverse consequences if they 'dared to knock at one more house at night,'" he told Morning Star News. "Since then, the villagers have not gone to any house and created havoc."
Thomas of Persecution Relief said he had high hopes that new Jharkhand Chief Minister Hemant Soren, who took office on Dec. 29, would quell persecution of Christians in the state.
"I had met the present chief minister when he was the leader of the opposition; he was very positive and had strongly condemned the persecution of Christians," Thomas told Morning Star News. "I request him to please make it loud and clear that no discrimination against minorities will be tolerated at any cost."
Hindu Nationalist Influence
Pastor Bharati said Hindu nationalists likely instigated the Sarna members against the area Christians after the radical Hindus were unable to celebrate a festival to the god Shiva due to the coronavirus lockdown.
While the church has been present among tribal people in Jharkhand for nearly 200 years, the Hindu extremist Rashtriya Swayamsevak Sangh (RSS) and its affiliates have been trying to instill Hindu nationalism among them and divide them along religious lines for 20 to 30 years, said the Rev. Vijayesh Lal, general secretary of the Evangelical Fellowship of India (EFI).
"The RSS itself does not recognize Sarna as a religion, and they have been very vocal about it, but they use it to target Christians," Lal said. "The campaign against and the targeting of Christian tribals in Jharkhand as well as elsewhere in tribal pockets of India is a working-out of the RSS ideology supported by the various state administrations in many instances, which is unfortunate."
Lal said he also had high expectations of Chief Minister Soren's government.
"I hope that under this new state government in Jharkhand, minorities would breathe easy, and that harmony and peace would prevail," he said.
The U.S. Commission on International Religious Freedom on April 28 urged the U.S. State Department to add India as a "Country of Particular Concern" to its list of nations with poor records of protecting religious freedom.
India is ranked 10th on Christian support organization Open Doors' 2020 World Watch List of the countries where it is most difficult to be a Christian. The country was 31st in 2013, but its position has worsened since Narendra Modi of the Bharatiya Janata Party came to power in 2014.